Division of Continuing and Global Education
Uni-track Program
Uni-track is a dual-enrollment program that allows high school students to earn Fresno State credit.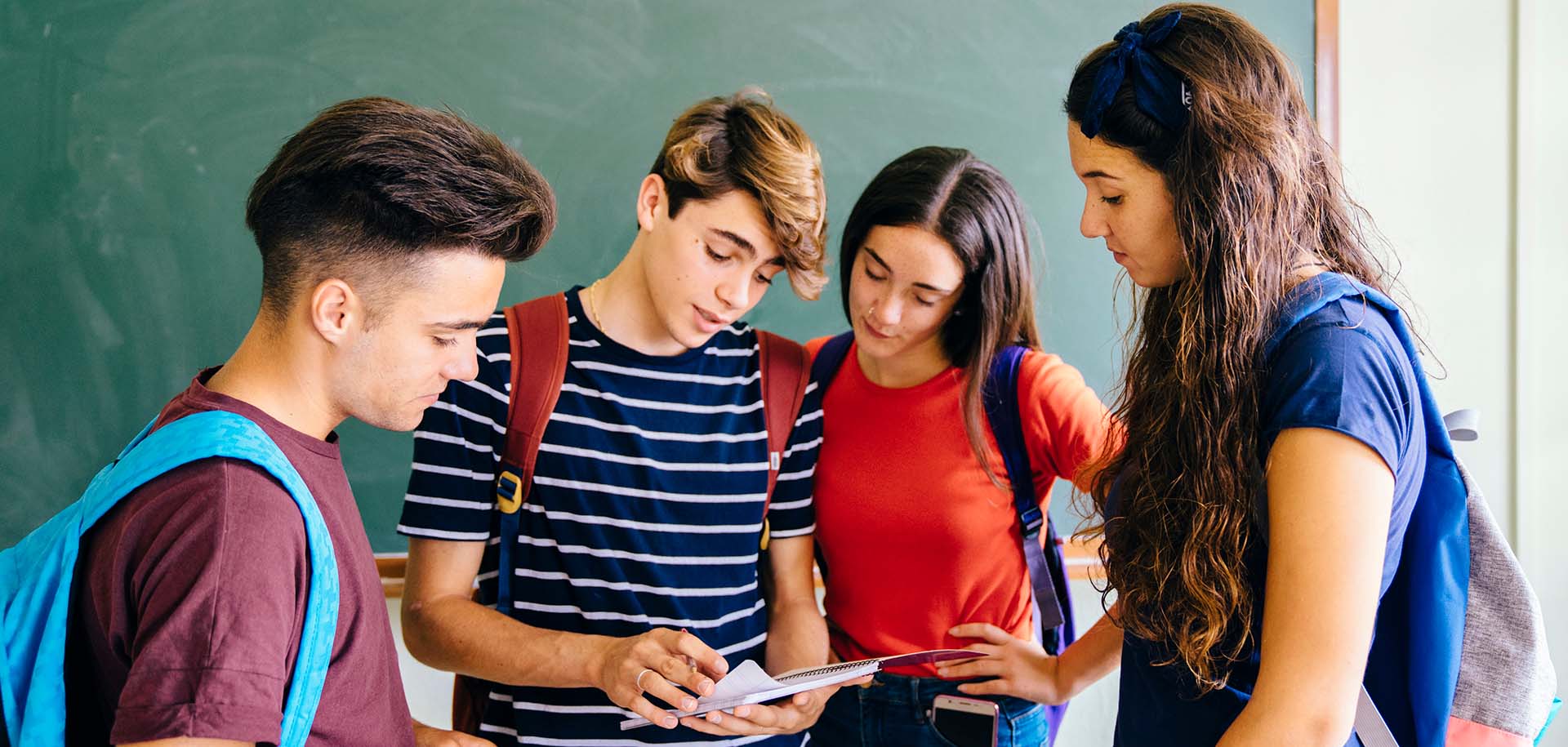 2023-24 New Teacher Application Deadlines
Interest Form: November 30, 2022 (recommended, but not required)
Application: January 31, 2023
Applications are required of any teachers who have not previously taught in the Uni-track program. Active Uni-track teachers who wish to offer credit for new courses must also submit applications. Due to the length of the application review process, the Uni-track Program is unable to accept applications submitted after the deadline.
Apply Today!
Students and Parents
Uni-track enrollment is offered by high school teachers for eligible classes. If you're a student in one of those classes, you may enroll in Uni-track and have your high school grade double as a grade in a Fresno State course!
Your teacher will submit your final course grade to Fresno State, and it will be added to your Fresno State transcript. If you apply to Fresno State, you'll have a head start on your college coursework. If you decide to attend another college or university, you may take their Fresno State transcript with you and request to apply your Uni-track credits toward your degree.
Uni-track credit is very affordable. Each Uni-track course (2-4 units of University credit) costs only $40. High school courses equate to 1-2 Uni-track courses, depending on the subject matter and course length.
Student Expectations
Uni-track students are:
Required to have junior or senior standing. Please contact the Uni-track Program if you have any questions or concerns about this restriction.
Responsible for enrolling in Uni-track and updating their enrollments with Fresno State as needed. Students are not dropped from Uni-track automatically if they drop their high school course.
Held to the same standards, policies, regulations, and deadlines that govern all students enrolled at Fresno State.
Limited to 8-units of credit in a given Fresno State semester. Nine-month Uni-track classes count as spring-semester classes at Fresno State.
Transcripts
Students may view their unofficial transcripts at any time by logging into MyFresnoState. Students who attend Fresno State do not need to do anything to transfer Uni-track credits to their Fresno State degree. Students who attend community colleges or other institutions may request official transcripts from Credentials Solutions. Visit the Fresno State Transcript Website for more information.
NOTE: Once a final grade has been posted to your official Fresno State record, it becomes part of your permanent academic record and GPA at the University. Grade forgiveness is not available to those students who earn a D, F, WU (failure - withdrawal unauthorized) or No Credit (NC).
---
Teachers and School Staff
As a member of the Uni-track program, we ask that you:
Update and sign course proposal and volunteer forms prior to the start of each academic year. These forms re-authorize the Uni-track Program to offer University credit for your high school class and will be sent to you by the Uni-track Coordinator prior to the start of each academic year.
Provide registration information to eligible students each year. The Uni-track Coordinator will provide you with a registration packet to distribute.
Monitor your class enrollment in MyFresnoState and notify the Uni-track Coordinator of any discrepancies or possible issues.
Provide grades upon request from the Uni-track Program. The Continuing and Global Education Registrar, Monica Acosta, will make this request at the end of each term.
Promptly notify the Uni-track Coordinator of any changes to the curriculum of your class.
Respond to questions about or provide examples of curricular materials upon request from the Uni-track Program or the academic department or dean that oversees the articulated Fresno State course.
---
Joining the Uni-track Program
Prospective Uni-track Teachers: consider filling out the Uni-track Interest Form for feedback on your proposed dual-enrollment course. Recommend submitting an interest form by November 30, 2022 for feedback before the 2023-24 application cycle.
Application Process
2023-24 APPLICATION DEADLINE: January 31, 2023
NOTE: Applications are not currently being accepted in the following subject areas: Animal Science (ASCI), Agricultural Education (AGED), Chemistry (CHEM), History (HIS), Mathematics (MATH), Political Science (POLI SCI), and Psychology (PSYCH).
Uni-track is not approved for online course offerings.
An application is required for each new teacher and course added to the Uni-track program. Teachers who are already part of Uni-track must submit a complete application if they wish to add additional courses. The application consists of these items:
A letter of intent outlining your wish to join the Uni-track program.
Your current resume.
A transcript containing your highest earned degree. Unofficial transcripts are OK. (please redact your social security number, if needed)
Three letters of reference from education professionals; one must be from your current high school principal.
A detailed course syllabus, formatted as a college offering. Please use the Fresno State syllabus template as a starting point and add your course information.
There is no application form to complete. The items listed above comprise your application packet.
Complete applications will be reviewed by the Uni-track Coordinator, Office of the Dean of Undergraduate Studies, and the faculty responsible for the requested curriculum. Notification of decision will be sent via email by the Office of the Dean of Undergraduate Studies.
Please email the above items to the Uni-track Coordinator by the deadline. A single email with all of the items attached is preferred. If you are unable to email some of the application materials, please mail or deliver them to Continuing and Global Education (attn: Uni-track Program).
---
Resources