Division of Continuing and Global Education
Craft Beer 101
First course in the Brew U series
(Related courses--Craft Beer 201: Home Brew Challenge; Craft Beer 301: Sensory and Styles)
Craft Beer 101 will expose those who have a general consumer interest in beer or an aspiration to home brew, commercial brew, or generally be a part of the Craft Beer industry. This is the first course in the Brew U series offered in collaboration with Full Circle Brewing Co. Learn the difference between Craft Beer and the products produced by major manufacturers such as Budweiser and Coors, and discuss the history of beer in America, before and after prohibition. We will cover the basics of Craft Beer and provide students the opportunity to witness the actual brewing process on a commercial scale. We'll learn about styles and major ingredients in Craft Beer (water, grain, yeast, hops), and the science of fermentation. Prerequisites: a budding passion for Craft Beer and minimum age 21. Required course materials: Pocket Tasting Guide (https://www.33books.com/collections/books/products/33-beers)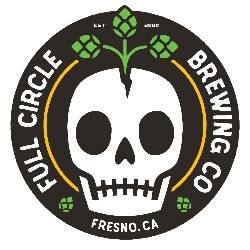 Dates and Times: Wednesdays, May 16, 23, 30, June 6 & 13, 6:00 pm - 7:30 pm; Saturday, June 23, 9:00 am - 12:00 pm
Location: Downtown Center at Bitwise South Stadium, 700 Van Ness at Mono (May 16, 23 & 30); Full Circle Brewing Co., 620 F St, Fresno, CA 93706 (June 6, 13 & 23)
Fee: $250. Class No. 50377. Pay online at the red Register button below, or download registration form (PDF) here.
Registration recommended by May 9, 2018.
REGISTRATION IS CLOSED
Instructors: Arthur Moye, Adrian Barrera, and Diego Arambula
Arthur Moye is a CPA, entrepreneur and managing investor of Full Circle Brewing Company. Arthur has been consulting for small and medium size businesses for many years, first in the Bay Area and more recently throughout the Central Valley. He is passionate about downtown Fresno and has assembled a group of like-minded investors who are the main driving force behind the revitalization of Fresno's longest running brewery.
Adrian Barrera is head brewer at Full Circle Brewing Company. He has more than 10 years of experience in the brewing industry, holding head brewer and director of brewery operations titles. He has worked for major breweries across the state and country, and has significant experience in taking entry level breweries to full scale production breweries.
Diego Arambula is a CA credentialed teacher with more than a decade of experience in the Bay Area. With training from Stanford University's Teacher Education Program (STEP), Diego has experience designing courses and units of instruction.
| Group Name | Picture | Caption(optional) |
| --- | --- | --- |
| gallery | | |
| gallery | | |
| gallery | | |
| gallery | | |
| gallery | | |
| gallery | | |
| gallery | | |
| gallery | | |