Division of Continuing and Global Education
Master of Science in Water Resource Management
The Master of Science in Water Resource Management was developed to meet the growing demand for advanced knowledge in water resources and their use in the urban, industrial, and agricultural environment. The degree includes political and policy aspects of water use as well as an understanding of the economics involved.
The program of study will rely upon the use of Geographic Information Systems (GIS) to assemble and analyze databases describing water availability, use, and reclamation. The student will also gain a proficiency in water management that relies on spatial visualizations and basic modeling skills used to track the natural variability of water supplies and water-use forecasting. Each student will acquire a deep understanding of the physical processes of water delivery and storage along with the management of these water resources.
It is Fresno State's intention to seek Professional Science Master's (PSM) designation for this program through the National Professional Science Master's Association.
Program Information
About the Degree
The Master of Science in Water Resource Management is designed to provide an advanced educational study program that explores the principles of water management using Geographic Information Systems (GIS) and geospatial technologies as tools to investigate real-world situations. Students will apply the skills learned to develop solutions within a framework that includes the economics, politics, and regulatory policy environment surrounding water resources.
Course of Study
Students will complete 30 units of coursework on a part-time basis over five semesters (approximately 2.5 years).
EES 212. Geospatial Technologies
The course introduces global positioning systems, remote sensing, and light detection and ranging technology and their integration with Geographic Information Systems. Asynchronous online. (3 units)
EES 264. Climatology
Provides an understanding of weather phenomenon as the foundation of climate. Climate data from the National Climate Data Center will be manipulated to integrate spatial and temporal changes along with future forecast changes to understand natural water systems. (3 units)
EES 266. Natural and Agricultural Uses of Water
This course reviews natural and agricultural water use. The course identifies stakeholders and addresses natural water quality protection. Agricultural issues include soil properties, irrigation, water quality, and water reuse. Students will focus on water supply and quality management issues. (3 units)
EES 265. Hydrological System
Mechanisms of water and sediment transport in the hydrologic cycle. Advanced tools such as GIS will be used to quantify the storage and movement of water in the atmosphere, land surface, soil and underground aquifers. (3 units)
EES 270. Water Economics
Analysis of water availability in light of water resource economics. Analytical tools will be used for policy and project assessment. Access points will be established for key material, providing for problem comprehension and the initiation of contemporary solutions. (3 units)
EES 267. Urban and Industrialized Water Use
This course introduces water management systems in urban and industrial settings. The basics of water occurrence, use, transport, treatment, and disposal are included. (3 units)
EES 268. Water and Politics
This course explores the role of politics and public policy in developing water resources for California and the Central Valley. It provides background for understanding today's battles over the control and use of water and the future of water policy. (3 units)
EES 269. Environmental Policy for Water Management
This course provides an overview of environmental law and policy including environmental impact assessment. Students prepare decision-making documents under the auspices of the National Environmental Policy Act (NEPA) and the California Environmental Quality Act (CEQA) for water specific projects. (3 units)
EES 263. Water Resource Management Internship
Permission from the internship coordinator and program director required. Internship requires at least 150 hours of work at pre-qualified, academically related site. Final report and presentation required. Report and presentation judged and graded by the faculty. (3 units)
EES 298. Water Resource Management Project
Students receive data-sets and lists of deliverables and due dates. Student use course skills to analyze, synthesize, and produce professional quality documents and presentations within a time frame. A passing grade must be achieved for degree completion. (3 units)
Our Faculty
The M.S. in Water Resource Management is a cross-disciplinary program. Students will learn from subject matter experts in a variety of fields. Below are a few of the program's faculty.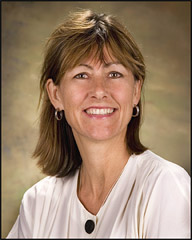 Dr. Benes is a Professor in the Department of Plant Science at Fresno State. She teaches undergraduate courses in soils and crop nutrition and graduate courses in plant nutrition and soil & water relations (salinity, trace elements, agricultural impacts on soil and water quality). Her research focuses on salinity effects on crop production and the evaluation of salt tolerant forages and halophytes for saline drainage water re-use systems on the Westside San Joaquin Valley. Dr. Benes is co-coordinator of the graduate program and was the recipient of 2001 Outstanding Research and Scholarly Activity Award for the College of Agricultural Sciences and Technology. She joined the Department of Plant Science in 1998.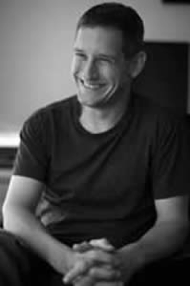 Dr. Holyoke is a Professor and Coordinator of the Undergraduate Degree in Political Science at Fresno State. A specialist in American politics, Dr. Holyoke teaches courses and conducts research on Congress, interest groups and social movements, and western water politics. He has published over two dozen research articles in prominent peer-reviewed journals such as the American Journal of Political Science, Political Research Quarterly, Education Evaluation and Policy Analysis, Educational Policy, and the American Journal of Education. His first book, Competitive Interests, was published in the fall of 2011 by Georgetown University Press. He is also the author of Interest Groups and Lobbying: Pursuing Political Interests in America.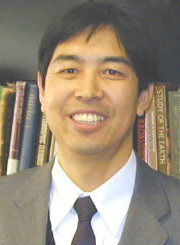 Dr. Zhi (Luke) Wang is a Professor of Hydrology and Soil Physics at California State University, Fresno in the Department of Earth and Environmental Sciences, and is the Coordinator of this GIS Certificate Program. Dr. Wang teaches courses in Hydrology, Hydrogeology, GIS, Geostatistics, Soil and Environmental Sciences. He has many publications in Water Resources Research, Journal of Hydrology, and other peer-reviewed journals. Dr. Wang received his B.S. and M.S. degrees in civil engineering in China, his Ph.D. degree in hydrology from the University of Leuven, Belgium, and his post-doctoral fellowship from the University of California, Riverside. His research on watershed hydrology and environmental hydrogeology has been funded by the US Natural Science Foundation, US Department of Defense, California EPA and California Department of Water Resources.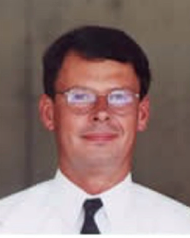 Dr. Wright is a Professor of Civil Engineering and Graduate Program Coordinator in the Department of Civil Engineering at Fresno State. He earned a B.S. degree in Civil Engineering from U.C. Berkeley and M.S. and Ph.D. degrees from U.C. Davis. In 1999 Dr. Wright accepted a position with California State University, Fresno, in the Civil Engineering Program where he is currently responsible for undergraduate and graduate coursework in environmental and water resources engineering. Dr. Wright's research interests include water and wastewater treatment with an emphasis on removal of taste and odor compounds and nitrate; conversion of food wastes to marketable products; and vapor-phase biofiltration--an air pollution control technology that utilizes microorganisms to degrade volatile contaminants.
About this Field
In the agriculturally centered Central Valley of California, water resources are overextended, highly dependent on natural climate variability, and increasingly affected by anthropogenic climate change and adaptation to these changes. These challenges in the Central Valley are a microcosm of growing national and international concerns as similar processes are occurring worldwide.
Fresno State is a leader in water technology with three water research centers on campus. This program will provide students with a degree that will address water management at an advanced level.
Program Benefits
The Master of Science in Water Resource Management is designed to provide an advanced educational study program that explores the principles of water management using Geographic Information Systems (GIS) and geospatial technologies as tools to investigate real-world situations. Students will apply the skills learned to develop solutions within a framework that includes the economics, politics, and regulatory policy environment surrounding water resources.
The course of study requires students to:
Know basic GIS theory and software
Design, construct and manage spatial databases (EES 212)
Incorporate knowledge about building and using spatial data models, especially for decision-making processes (EES 212)
Understand the principles of climatology and evaluate conditions that lead to different outcomes in water supply and how changes in the water environment alter water resource management decisions (EES 264)
Integrate the processes involved in the hydrologic cycle and create scenarios where hydrological parameters change then track their effects and the outcomes with regard to water use management (EES 265)
Evaluate and interpret complex interactions between the hydrosphere, lithosphere, atmosphere, and biosphere in terms of climate and its effect on water availability and use (EES 264 and EES 265).
Understand different natural water resources and be able to compare and contrast different methods of water acquisition whether from surface or subsurface resources (EES 265)
Compare and contrast spatial changes in water availability along with resource quality and quantity (EES 264 and EES 265)
Differentiate systems of assigning economic costs to natural resources (EES 270)
Compare and contrast the economics of water use in urban versus agricultural uses (EES 270)
Design and assemble complex outcomes for the interactions of water with natural, agricultural, industrial and urban water resource uses (EES 266 and EES 267)
Differentiate between different water uses, outcomes, and evaluate different effluent treatment options (EES 267)
Compare and contrast different applications of economics to water and water use in terms of outright and hidden economic structures (EES 270)
Understand the construction of, and argue for or against the policy underlying administrative management of natural resources (EES 268 and EES 269)
Compare current NEPA and CEQA rules and regulations with the outcomes of a variable natural resource (EES 269)
Program Fees
The fee is all-inclusive (i.e. there are no other required student fees to enroll in each term). Payment is due upon enrollment in each class. The Program Coordinator will provide registration information to enrolled students.
Financial aid may be available for qualified participants. Contact the Financial Aid office for more information.
---
Frequently Asked Questions
The program is open to both post-bac students who wish to acquire specialized training to meet current or future job requirements, and working professionals from the private and public sectors with an undergraduate degree in any area, who wish to acquire technical expertise. Students who have earned a bachelor's degree with a GPA of 3.0 or higher in the last 60 units are encouraged to apply. Postbac students should supply all transcripts.
This program is conducted completely online, offering convenience and flexibility for those employed full-time but interested in career advancement, as well as students wishing to continue their education at the graduate level. No on-campus class meetings are required.
Classes will be conducted online on Canvas, Fresno State's learning management system.
You may complete the program in five consecutive semesters, taking two classes each semester. You should expect to devote about 10-15 hours per week to classwork.
The degree consists of eight three-unit classes, an internship consisting of 150 hours, and a three-unit final project for a total of 30 graduate level academic units.
The course fee is $551 per unit, or $1,653 per class. The total for the program is $16,530. Fees are payable upon registration for each class. Financial aid may be available for qualified participants enrolled in 8 or more graduate-level units in a semester. Contact the Financial Aid office at 559.278.2182.
The degree provides an advanced educational study program that explores the principles of water management using GIS and geospatial technologies as tools to investigate real-world situations. Students will graduate with skills designed to capitalize on a marketplace hungry for employees with advanced knowledge and analytical skills in managing water resources.
Students must demonstrate currency in GIS training. Students who have completed Fresno State's GIS Certificate of Advanced Study will have fully satisfied prerequisites for admission to the Water Resource Management (WRM) Degree Program. Additionally, three units from the GIS Certificate (EES 212) will apply toward the WRM degree.
The program is open to individuals with a bachelor's degree in any field from an accredited institution
Classes will be conducted online on Canvas, Fresno State's learning management system. Before you can access Canvas, you will need a Fresno State email account. You may activate your Fresno State email account with your Fresno State ID number.
Participants must have access to a computer with a DVD drive, capable of running MS Windows-based software. The minimum system requirements are:
PC
Current version of Windows
Minimum of 2GB RAM
CPU Speed: 1.6 GHz or higher
Free Disk Space: 5GB
Mac
Minimum of 2GB RAM
CPU Speed: 1.6 GHz or higher
Free Disk Space: 5GB
Running current version of Windows under emulation software.
You may contact Wendy Larson, program staff member, at 559.278.5751 or wlarson@csufresno.edu, or fill out the program contact form under "Request Info."
Application Information
Prerequisites and Requirements
All candidates interested shall meet the university admission requirements, including the following criteria. Applicants must:
Already hold a bachelor's degree from an accredited institution of higher education, with a GPA of 3.0 or higher for the last 60 units completed.
Demonstrate proficiency in Geographic Information Systems (GIS). This can be satisfied by a recent record of baccalaureate GIS classes, or technical classes offered through ESRI or other GIS software companies. Admitted students will complete a brief workshop with instruction on the basics of ArcGIS software prior to program matriculation.
Hold a 3.0 or higher grade point average, if postgrad student.
Provide official scores from the GRE (Graduate Record Exam) taken within the last five years.
Application Process
You must complete both the University Graduate and Department Applications. Your application will not be complete until both applications are finished.
Early application is highly encouraged as space in the program is limited. To expedite the application process through Cal State Apply, please notify us of your intent to enroll before applying online. Please email Wendy Larson at wlarson@csufresno.edu.
Spring 2024 Application Deadline: December 1, 2023
Part I: University Application

Please submit an application via Cal State Apply. A $70 application fee is required.

NOTE: The application fee is non-refundable.

Select the "Water Resource Management" under Fresno State Extension.

U.S. applicants should send support materials (e.g. transcripts) to this address:
Graduate Admission Office
5150 N. Maple Ave. M/S JA 57
Fresno, CA 93740-8026
Cal State Apply
Part II: Department Application

Please email the materials below to Wendy Larson (wlarson@csufresno.edu) by the application deadline.

Department Program Application--download it below.

One letter of recommendation attesting to your preparation for advanced study. This may also be sent directly by the recommender. Please send as a Word or PDF.

A curriculum vitae or resume detailing your education and applicable work experience.

Unofficial TOEFL scores--international students only.
Open Department Program Application (PDF)
International Applicants
International students must submit TOEFL or IELTS scores. A minimum 80 composite TOEFL or 6.5 overall band score on the IELTS is required. An unofficial copy must be submitted as part of the Department Application. An official copy should be sent to the International Admission Office (address below).
International applicants may contact the International Admission Office at 559.278.2409, for more information. All application support materials such as transcripts should be sent directly to their office as soon as possible to this address:
International Admission Office
5150 N. Maple Ave. M/S JA 56
Fresno, CA 93740-8026
You may obtain more detailed information by visiting the International Office website.
How Will I Be Notified?
You will be notified by the Division of Graduate Studies regarding your University application, and by the Water Resource Management Program office regarding your application to the program.
NOTE: submitting an aplication does not constitute acceptance into the WRM degree program. The Program Coordinator will notify you when you are accepted and will provide you with instructions on how to register for class.
To receive program information, complete this form. Fields marked with * are required.
Clicking "SUBMIT" will refresh this page.