Division of Continuing and Global Education
Reconnect Program

B.A. in Liberal Arts Online Degree Completion
We want you back!
Did you leave Fresno State without graduating? With Reconnect, you will earn an interdisciplinary Liberal Arts degree, fully online, within two years, without sacrificing your work or family life.
Applications accepted starting October 1, 2023 for Fall 2024.
---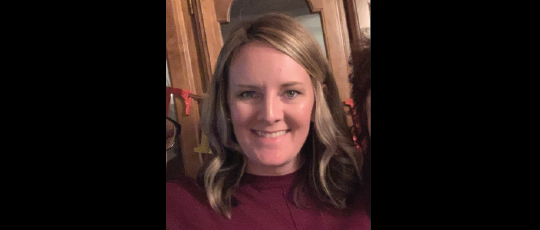 "I said I'd come back next year. But next year never came. Now I'll finish what I started."
Alison Howard, Class of 2021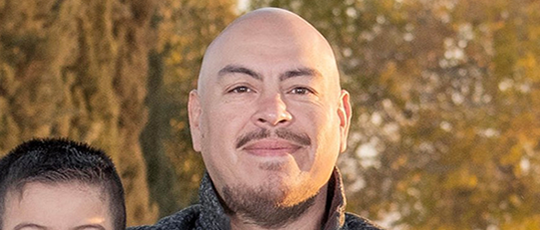 "We had kids. Life happens. Now I've been given this opportunity to finish my degree, and it's amazing."
Chris Tamez, Class of 2021
Why Reconnect?
Reconnect is ideal for working adults or those who otherwise would not return to Fresno State to complete a traditional degree program. The program offers significant flexibility to satisfy degree requirements within a one to two-year program. Regardless of previously declared major, you will earn a Bachelor of Arts (B.A.) in Liberal Arts.
Liberal Arts embodies a integrated, rigorous, and interdisciplinary academic approach. As a Reconnect student, you will connect with faculty and peers across disciplines to develop analytical and communication skills, creativity, and expertise with human diversity and ethics. A project-based learning model builds and reinforces your critical thinking, analytical, and leadership abilities. You will graduate as a leader prepared to address challenges in your career and community.
The Reconnect Program will equip you to effectively and ethically engage challenges in your careers and local communities to effect positive, creative outcomes.
---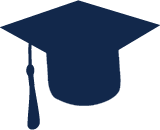 Finish Your Degree!
Most graduate within two years.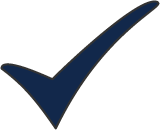 Guaranteed Schedule
No waitlists or full classes.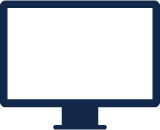 Fully Online
Learn anytime, anywhere.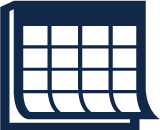 8-Week Courses
Smaller, faster-paced classes.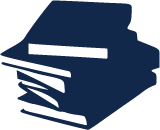 25-50 Units
Based on past coursework.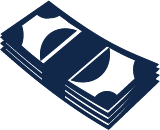 $400 Per Unit
No additional student fees.
---
About the Program
Mission Statement
This online degree completion program leading to a B.A. in Liberal Arts creates a pathway to degree completion for former eligible Fresno State students who left the university without having earned an undergraduate degree in any discipline.
Interdisciplinary studies in this program foster connections among disciplines and draw upon multiple areas of knowledge to develop student competence in analysis, communication, creativity, human diversity, ethics, and leadership in order to engage challenges in a variety of career and community contexts.
Coursework supports an interdisciplinary, liberal arts approach to issues of particular significance to residents of the Central Valley region. Critical thinking, communication, creativity, and problem-solving based courses place regional questions in a global context and bridge liberal arts learning with career development and civic engagement.
Student Experience
Through exposure to and focused study within an array of disciplines, liberal arts graduates develop the knowledge and skill base to engage in effective problem-solving in a variety of occupational and civic contexts. As a Reconnect student, you will learn to:
Degree Requirements
You will work with an advisor to develop an academic roadmap to graduation. The roadmap will use your prior coursework as a starting point and build toward a Liberal Arts degree, to be completed within two years.
Roadmap commonalties:
Students take 1-2 courses/8-week term; 1-3 weeks between terms
All students must take ENGL 160W their first 8-week session (required regardless of whether they already completed W requirement)
All students take at least one course from each of the 3 course groups: 1) Foundations, 2) Regional Focus, 3) National and Global Contexts
All students take capstone class AH 116 their final 8-week session
All students take at least 25 units in major program
All students must complete the same GE requirements as any undergraduate (provision is made in program courses to offer at least one course in each upper division GE area)
If students previously successfully completed any of the major coursework, those units count towards their 25 units degree coursework
Graduation requirements:
All GE requirements satisfactorily completed
2 required courses: ENGL 160W; AH 116
At least one course from each of the 3-course groups: 1) Foundations, 2) Regional Focus, 3) National and Global Contexts
25 units in the major program of Liberal Arts
120 units
Major GPA of 2.0
Online Instruction
Courses are fully online with no scheduled class meetings. You will likely not need every single course--some semesters may involve more coursework than others.
Our courses are taught by experienced, long-term Fresno State faculty who are experts in their fields–the same instructors who teach in Fresno State's traditional programs. Every instructor is online-certified, with training and experience in online education. The courses are based in active learning strategies: discussion, projects, problem-based learning, and group learning. Instructors use a variety of online tools to make courses engaging: video, audio, discussion forums, interactive media software.
Not sure if online classes are right for you? Research suggests that students who were successful in face-to-face courses are far more likely to be successful in online courses – they are proven, college learners! Adult learners experience more success in online learning than traditional students. Reconnect's fully online model provides affordable access for former Fresno State students.
Coursework
Reconnect courses are delivered in 8-week sessions--two in the spring and two in the fall, with no coursework in the summers. Prior to your first semester, you will select from a list of courses to meet both degree and graduation requirements. Some courses may not be offered for every cohort. A pair of core courses "bookend" the experience for all Reconnect students: an introductory, writing-intensive course prepares you for the online and Liberal Arts learning environments and a culminating seminar integrate your prior courses into scholarly, creative, and professional projects.
Coursework supports an interdisciplinary, liberal arts approach to issues of particular significance to residents of the Central Valley region. Critical thinking, communication, creativity, and problem-solving based courses place regional questions in a global context and bridge liberal arts learning with career development and civic engagement.
Core Coursework (required, 7 units)
ENGL 160W: Writing Workshop, Writing in the Liberal Arts (4, W)
AH 116: Humanities of the Modern Era (culminating seminar) (3)
Remaining 18-41 units chosen from among the following courses, including at least one from each grouping:
Foundations in the Liberal Arts
PHIL 150: Foundations of Knowledge (3, IC)
HUM 110: Humanities of Republican and Imperial Rome (3, IC)
LING 115: Language, Culture, & Society (3)
ENGL 177: Literature, Cinema, and the Liberal Arts (4)
ANTH 105: Applied Anthropology (3, MI)
COMM 170: Business and Professional Speaking (3)
Regional Focus
PLSI 103: California Politics (3)
EES 168: California's Earth System (3, IB)
ENGL 174: Popular Fiction, Literature of the Central Valley (3, IC)
PH 156: Health and Well-Being in the Central Valley (3)
National and Global Contexts
PH 104: Global and Cultural Issues in Health (3, MI)
WS 120: Women of Color in the U.S. (3)
NSCI 115: Environmental Earth and Life Sciences (3, IB)
MUSIC 187: Pop Music, Jazz, and Rock (3, IC)
CLAS 114: Mexico and the Southwest 1810-1910 (3, ID)
Declaring a Minor
Eligible students may simultaneously earn a minor in another subject area (such as a previously declared major) using prior coursework. Please contact the program for more information.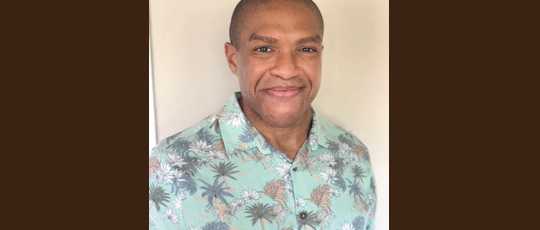 "I was like, 'thank heavens,' I've been waiting for something like this. I was running out of options."
Guy Barnes, Class of 2021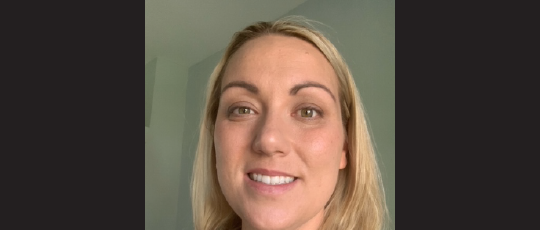 "I did this for myself and to show my kids the importance of finishing something."
Emilee Lovell, Class of 2021
Career Opportunities
Businesses want students with Liberal Arts skills: communication skills, critical thinking, and creativity. A 4-year college degree is often necessary for employees to advance, particularly into management-level positions. In Reconnect, you will learn to connect the knowledge and skills from different disciplines in ways that give you a leg-up students who focus on a single discipline.
Reconnect is ideal for employees who want to stay with their current employer, but need a degree to advance. The Program's online model provides a flexible alternative to an in-person degree that is more affordable than for-profit institutions.
A degree in Liberal Arts prepares students for a broad range of careers that include a range of jobs in government, journalism, politics, the communications industry, business administration, entrepreneurship, consulting and analysis, law and health fields. Reconnect includes topical coursework relevant for careers in the Central Valley and beyond, including practical communications and critical thinking courses, writing, public, and business speaking, logic and problem-solving. Liberal Arts coursework also prepares you for graduate work in a variety of disciplines.
Fees and Financial Aid
Students pay $400 per unit for the duration of their enrollment in the program.
Total fees will vary from student to student, depending on how many degree requirements are left to complete. There are no required student fees to maintain enrollment in this program, other than the per-unit fee. Textbooks/materials may be required in some classes.
Reconnect is eligible for federal financial aid! For information on how to apply for financial aid, visit: the Fresno State Financial Aid website. To make sure that Fresno State receives your FAFSA, make sure you add our school code: 001147
While you may complete the FAFSA throughout the academic year, priority deadline is March 2nd, before the beginning of fall semester. The FAFSA is based on income and federal tax information from two years prior. You'll need other personal and income information as well.
---
Admission Requirements
The Reconnect Program is exclusive for former Fresno State students who meet the following criteria:
left Fresno State in good academic standing OR eligible for readmission (contact the program for more information)
satisfied all lower-divison General Education (GE) requirements
earned at least 70 units toward a bachelor degree
completed at least 12 units (of the 70) at Fresno State
have not enrolled at Fresno State for at least three years before their first Reconnect semester
Students will work with an advisor to design a course of study to complete the required 25 units in the major, as well as any missing upper-division GE requirements and electives. 120 units are required to complete the degree.
Apply!
Prior to admission to the program, all students must consult with Dr. Alison Mandaville, the program coordinator, to determine eligibility and next steps. Once you have verified eligibility, you will be contacted by Dr. Mandaville and the Admissions Office with directions on how to apply for readmission. Fill out the form below to submit your information to Dr. Mandaville!
---
Contact the Program
Not sure whether Reconnect is right for you? Have a question about the Reconnect application process? Contact the program at reconnect@mail.fresnostate.edu or 559.278.0486 to talk to a program coordinator!