Division of Continuing and Global Education
Certificate of Advanced Study in Geographic Information Systems
Applications Closed
The application will open via Cal State Apply in March/April, 2024 for the Fall 2024 cohort. Fill out the "Request Information" form below to receive updates.

13,400 Jobs
Number of jobs, 2021
$68,900
Median Pay, per year, 2021
*U.S. Department of Labor, Bureau of Labor Statistics, Occupational Outlook Handbook - Cartographers and Photogrammetrists
---
With a focus on science and technology, the online Certificate of Advanced Study in Geographic Information Systems (GIS) provides important skills in a growing STEM field. An already large $10 billion market in GIS technology is projected to increase to nearly $20 billion within the next five years.
GIS is the process of using digital technology to aid in the evaluation of spatial information. GIS professionals acquire, manage, analyze, visualize, and represent geospatial data.
GIS Certificate students will learn the principles and real-world applications of geographic information systems while building highly marketable job skills. Upon graduation, students will be able to:
Grasp the fundamentals of GIS theory
Understand how to design and manage spatial databases
Build and utilize spatial data models
Use GIS to greatly enhance decision-making in a variety of industries and organizations
Program Information
About the Certificate
The GIS Certificate is comprised of 12-units of graduate-level coursework. Students take two classes per semester.
Fall Courses
1st 8-weeks
EES 211. Fundamentals of GIS
Fundamental concepts and techniques of GIS; hands-on labs on data exploration and analysis; advanced skills in spatial and 3-D analysis on terrain and watershed delineation; midterm and final term projects. (3 units)
2nd 8-weeks
EES 212. Geospatial Technologies
The course introduces global positioning systems, remote sensing, and light detection and ranging technology and their integration with Geographic Information Systems. (3 units)
Spring Courses
1st 8-weeks
EES 214. Advanced Spatial Analysis
Spatial analysis is an advanced course in GIS that exposes students to an array of spatial analysis theories, techniques, and practices. Reading, demonstrations, applied assignments. (3 units)
2nd 8-weeks
EES 216. GIS Practicum
Culminating experience for the GIS Certificate designed to demonstrate advanced working knowledge of GIS. Proposal; data privacy and management; GIS project; documentation; write-up; and presentation. (3 units)
Course Format and Software
Courses will be conducted online on Canvas, Fresno State's learning management system.
Admitted students will receive access to ArcGIS Pro at no charge. Visit the ArcGIS Pro website to learn more about the software and system requirements for your computer.
Our Faculty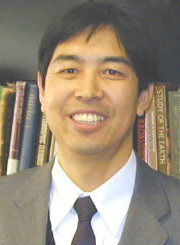 Dr. Zhi (Luke) Wang is Professor of Hydrology and Soil Physics at California State University, Fresno in the Department of Earth and Environmental Sciences, and is the Coordinator of this GIS Certificate Program. Dr. Wang learned GIS in the 1990s and has been teaching the subject on campus since 2002. His PhD dissertation and many of his research involved many of the GIS applications, especially the 3-D, surface and geostatistical analyses. Dr. Wang participated in many ESRI user conferences, hands-on training sessions and user-model collaborations, and presented as a speaker in several of California's local GIS meetings. His GIS analysis maps on the Fresno River Monitoring project were adopted by the Madera County Library for display to the public.Dr. Wang teaches courses in Hydrology, Hydrogeology, GIS, Geostatistics, Soil and Environmental Sciences. He has many publications in Water Resources Research, Journal of Hydrology, and other peer-reviewed journals.
Dr. Wang received his BS and MS degrees in civil engineering in China, his PhD degree in hydrology from the University of Leuven, Belgium, and his post-doctoral fellowship from the University of California, Riverside. His research on watershed hydrology and environmental hydrogeology has been funded by the US Natural Science Foundation, US Department of Defense, California EPA and California Department of Water Resources.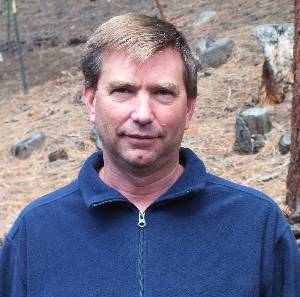 Dr. John McIntosh has over 15 years experience with GIS and associated technologies. His research interests include GIS representation, remote sensing, environmental analysis and physical geography. John's recent teaching experience has focused on geotechniques including classes in GIS, remote sensing and spatial analysis, statistics and programming. In addition to teaching, John's experience includes work in the consulting and government sectors where he has been responsible for all aspects of GIS project implementation including project management, data development, analysis, statistics and programming.
John holds a Ph.D. in geography with an emphasis in geotechniques and physical geography, an MA in geography focusing on resource management and a BS in physical science.
Why GIS?
Geographic information systems (GIS) collect data about the world around us. This relatively new discipline incorporates spatial analysis, remote sensing, geovisualization, geocomputation, cognition, and computer science. GIS professionals create maps that overlay locations with relevant supporting data concerning demographics, transportation, telecommunication, utilities, economics, public health, land use/resources, environmental conservation, and much more.
Geographic information systems require raw data, which is captured using cameras, digital scanners, lidar, or other means, or digitized from hardcopy maps or survey plans. The raw data is reformatted by a GIS to be useful in a variety of applications. Powerful analysis tools allow GIS professionals to identify patterns, trends, and relationships among the data. Businesses and governments use those analyses to make decisions that drive the economy and public policy.
Career Opportunities
GIS professionals often find work with federal agencies such as the U.S. Geological Survey, Bureau of Land Management, Army Corps of Engineers, Forest Service, National Oceanic and Atmospheric Administration, National Imagery and Mapping Agency, and Federal Emergency Management Agency. State and local agencies—including law enforcement, water and sewer agencies, tax assessors, planning and zoning departments, emergency bureaus, and homeland security—also require GIS professionals.
The vast majority of private sector jobs are with scientific (including medical fields), engineering, architectural, and technology firms. The private sector also employs GIS professionals in specialty mapping firms, surveying and land companies, oil, electric, and gas utilities, real estate agencies, banks and insurance companies, construction companies, and national businesses that regularly seek new franchise locations.
Nonprofit organizations such as environmental groups also need GIS professionals on a regular or consulting basis. Increasingly, private foundations use GIS as their main tool; examples include Conservation International which uses GIS as their method for identifying threatened habitats, and the Keoge Foundation which uses GIS extensively for climate modeling.
Program Fees
Payment is due upon enrollment in each class. The program coordinator will provide class registration information to admitted students.
Financial aid is not available for this program.
---
Frequently Asked Questions
The program is open to both post-baccalaureate students who wish to meet current or future job requirements in GIS and working professionals from the private and public sectors who wish to acquire technical expertise. Students who have earned a bachelor's degree with a GPA of 3.0 or higher in the last 60 units are encouraged to apply.
The Certificate program is open to individuals with a bachelor's degree in any field from an accredited institution.
You may apply if you expect to finish your degree prior to the start of the next cohort. You may not begin taking GIS Certificate courses if you do not have an earned undergraduate degree.
No! GRE scores are not required for this program.
This program is conducted completely online, offering convenience and flexibility for those employed full-time, as well as students wishing to continue their education at the graduate level. No on-campus class meetings are required. The next cohort begins in August, 2021.
You may complete all four courses in two consecutive semesters. That's nine months from start to finish!
The Certificate consists of four, 3-unit classes for a total of 12 graduate units.
The per-unit fee is $525, or $1,575 per class. The total for the certificate is $6,300. Fees are payable upon registration for each class.
Financial aid is not available for the GIS Certificate.
The Certificate itself is not required, but students who complete the Certificate will have satisfied all the prerequisites for admission to the M.S. in Water Resource Management degree program. Additionally, three units from the Certificate (EES 212) will apply toward the WRM degree.
Use the "Request Info" form to submit your question.
Apply!
Prerequisites
All candidates interested shall meet the university admission requirements, including the following criteria:
Hold a bachelor's degree from an accredited institution of higher education with a grade point average of 3.0 or higher for the last 60-units completed.
Applicants who have earned or are in the process of earning a graduate degree must have at least a 3.0 grade point average in that program.
NOTE: the GRE is NOT required for admission to this program.
Application Process
You must complete both the University Graduate and Department Applications. Your application will not be complete until both applications are finished.
Part 1: University Application

Please submit an application via Cal State Apply. A $70 application fee is required.
NOTE: The application fee is non-refundable.
Select the "Geographic Information Systems Certificate" under Fresno State graduate programs in Cal State Apply. The program is fully online, even though it is listed as "face-to-face."
U.S. applicants should send support materials (e.g. transcripts) to this address:

Graduate Admission Office
5150 N. Maple Ave. M/S JA 57
Fresno, CA 93740-8026

Launch Cal State Apply
Part II: Department Application

Please email the materials below to Dr. Wang (zwang@csufresno.edu) by the application deadline. Your application email's subject line must start with "GIS-Advanced-YourLastName-FirstName."

A statement of purpose outlining your reasons for applying to the GIS Certificate of Advanced Study program (if you did not submit one through Cal State Apply).

One letter of recommendation attesting to your preparation for advanced study. This may also be sent directly by the recommender. Please send as a Word or PDF.

Unofficial TOEFL Scores--for international students only.
Email Dr. Wang
International Applicants
International applicants (and some applicants with foreign documents) must also provide TOEFL scores. Students must score a minimum 80 composite TOEFL or a 6.5 overall band score on the IELTS. An unofficial copy of the TOEFL scores must be included in the Department Application emailed to the program coordinator. An official copy must be sent to the address below.
All application support materials such as transcripts should be sent directly to their office as soon as possible to this address:
International Admission Office
5150 N. Maple Ave. M/S JA 56
Fresno, CA 93740-8026
International applicants may contact the International Admission Office at 559.278.2409 or visit the International Office website for more information.
How Will I Be Notified?
You will be notified by the Division of Graduate Studies regarding your University application, and by the GIS Program Coordinator regarding your application to the program.
NOTE: application to Fresno State through Graduate Studies and submission of your additional application materials does NOT constitute acceptance into this program. The Program Coordinator will notify you when you are accepted and will provide you with instructions on how to register for class.
Request Information
Fill out the contact form below to receive notifications when new cohorts are accepting applications.
Clicking "SUBMIT" will refresh this page.