Division of Continuing and Global Education
Functional Spanish for Emergency Medical Responders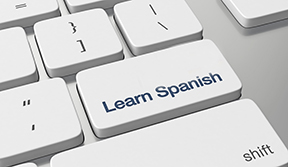 Possessing strong communication skills is vitally important to the work of Emergency Medical Responders (EMR). However, communication can be hampered if an EMR and a patient do not share the same language. This course offers lessons that will help EMR's develop essential Spanish listening and speaking skills that will help them understand and be understood when communicating in Spanish. Participants will receive short thematic lessons that will teach them essential Spanish words and phrases that they will likely encounter on the job. They will also receive a Spanish phrasebook for reference.
This class is offered in partnership with The Hub for Language Teaching and Learning.
Audience: Non-Spanish Speaking Emergency Medical Responders who work in areas with sizable Spanish speaking populations, such as the Central Valley.
Dates: January 20 - April 15, 2022 (10 lessons) Online, asynchronous. Requires approximately 10 hours to complete.

Students who complete all modules by April 15, 2022, will receive a certificate of completion.
Fee: $25. Class number 37852. One optional Fresno State CEU available for $25. Register online by clicking on the red registration button below. Enroll through March 25.

Instructors: Dr. Jaydene Elvin is the coordinator of The Hub for Language Teaching and Learning and a professor in the Department of Linguistics, where she is the coordinator for the Teaching English to Speakers of other Languages/Second Language Acquisition and Teaching program. Prior to earning her doctorate, she earned a BA in Spanish and an MA in Teaching English to Speakers of Other Languages. Dr. Elvin lived and studied in Spain for one year and has returned for teaching and research purposes.

Cheryl Chan is the assistant coordinator of The Hub for Language Teaching and Learning with over 20 years of experience in the field of Teaching English as a Second Language. After earning an MA from UCLA, she taught abroad in Mexico and Germany as well as at the adult, community college, and college/university levels in California.
Email: jaydene@csufresno.edu, cherylc@csufresno.edu