Division of Continuing and Global Education
Locations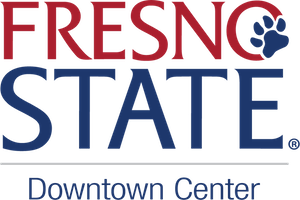 Fresno State Downtown Center at Bitwise South Stadium
700 Van Ness Avenue (Van Ness Avenue at Mono Street) Fresno, CA 93721
The Fresno State Downtown Center opened in 2016 to host professional development workshops in the dynamic Bitwise South Stadium complex.
Fresno State facilities at Bitwise South Stadium
Classrooms #1 & #2 (located in the basement; used in conjunction with Geekwise Academy and Bitwise Industries)
Parking options:
Bitwise lots - Parking permits are required during on weekdays from 8am-5pm. Permits are not required during other times. The Blue Lot is directly adjacent to the building and accessible from an alleyway off of Mono Ave. The Red Lot is located on Mono Ave, across from the building.
Metered parking is available along Van Ness and Mono, adjacent to the building. Metered parking and rate information.
Garage 7 (the distinctive "spiral" garage) is across and down the street, at the corner of Van Ness and Inyo (address: 801 Van Ness Ave; Fresno, CA 93721). The first hour of parking is FREE. Downtown parking garages and rate information.
---
Fresno State Graduate Art Studios at the M Street Arts Complex
1419 "M" Street ("M" Street at Tuolumne Street)
Fresno, CA 93721