Division of Continuing and Global Education
Learn at Lunch: How to Become More Productive and Less Stressed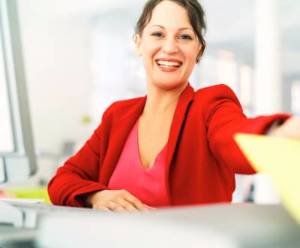 This series of classes is designed to improve your skills at managing your time, handling stress, and setting goals. Bring your lunch and join us every Wednesday in June from 12 noon to 1:00 pm at the Downtown Center at Bitwise South Stadium.
June 7 - Time Management: Discover the Techniques That Work for You
June 14 - Procrastination: Stop Those Needless Delays and Take Control of Your Time
June 21 - Managing Stress: Find Your Optimal Stress Zone—and Use it to Get More Done
June 28 - Setting Goals: Learn How to Get From Where You Are to Where You Want to Go
By attending these classes, you will:
Identify at least three time management techniques you think will be effective
Discover at least one reward you get for procrastinating
Commit to at least one strategy for overcoming procrastination
Learn about the optimal stress zone and how it relates to peak performance
Find at least three stress management techniques you're willing to try
Identify at least three goals and three strategies to reach those goals
Participants will receive a certificate of completion.
Dates: Wednesdays, June 7, 14, 21 & 28, 2017
Time: 12:00 noon - 1:00 pm
Location: Downtown Center at Bitwise South Stadium, 700 Van Ness at Mono
Fee: $120 (includes all four classes in the series). Class No. 50672. Pay online at the red Register button below, or download registration form (PDF) here.
Registration recommended by May 31, 2017.

Instructor: Linda Gannaway, Ed.D., worked at Fresno State for more than 25 years and retired as Director of the Learning Center. She is now a speaker, consultant, and author of the recently published book, The Power of Life Lessons.
REGISTRATION IS NOW CLOSED