Division of Continuing and Global Education
Ready, Set, Launch!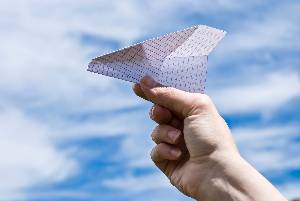 How do you bring your great idea to market? What's your brand name, and how is that different from a product name? This class will answer these and other questions you have about getting started. This workshop is designed for entrepreneurs looking for strategic and tactical planning to launch a new packaged product idea. If you have not previously branded and launched a physical product for sale in commercial retail marketplace, this presentation will help you organize your work. We will discuss brand vs. product names, how to trademark your name, UPC codes, package sourcing, budget basics, marketing basics, and how much you can do yourself. By providing information on branding, copyrighting, creating a launch flowchart, and finding and sourcing packaging materials, the instructor will show you how to create a checklist for launching your product.
Date: Monday, August 13, 2018
Time: 6:00 pm - 8:00 pm
Location: Fresno State Downtown Center, Room 1, Bitwise South Stadium, 700 Van Ness at Mono
Fee: $70. Class No. 50699. REGISTRATION CLOSED.
Instructor: Karen Lee, MFA, Ph.D., is a branding consultant specializing in specialty foods. She is past president of the Texas Olive Oil Council and former brand and marketing VP for a national franchise restaurant chain based in Austin, Texas. Her products have been sold through Whole Foods Markets, Amazon.com, farmers markets, special events and pop-ups, specialty websites, and local and regional grocery chains and markets. She specializes in vertically integrating systems to minimize costs and optimize brand appeal.
REGISTRATION CLOSED