Division of Continuing and Global Education
Using Google Analytics to Measure Website Performance - Cancelled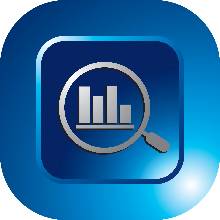 We're decoding Google Analytics! If web data has your head swimming, then this is the right class for you. We're taking it slow and breaking down Google Analytics to make it easy for anyone to understand. Join us to learn how to implement Google Analytics, how to understand the information it provides, and how to effectively use reports to measure web site performance and gain actionable marketing intelligence.
Date: Wednesday, November 9, 2016
Time: 6:00 – 9:00 p.m.
Location: Downtown Center at Bitwise South Stadium, 700 Van Ness at Mono
Fee: $110. Class No. 77473. Pay online at the red Register button below, or download registration form (PDF) here.
Registration recommended by November 2, 2016.

Instructor: Troy Vasquez is a co-founder and CEO of Digital Attic, a digital marketing agency based in Clovis, California. As a hands-on owner, he works directly with clients in creating successful online marketing and business strategies. Vasquez has a passion for helping businesses grow, and he has worked with both international corporations and start-up companies to successfully achieve their marketing goals. Vasquez has received training by Google in proper search techniques and Internet marketing strategies, which aids clients beyond the launch of their web sites and through the life of their businesses. Overall, he has more than 23 years of experience in web technology, brand development, mobile and new media services, marketing, and communications.
Registration is now closed.