Division of Continuing and Global Education
Cut Through the Noise: Strategies for Promoting Your Business or Organization - CLASS CANCELLED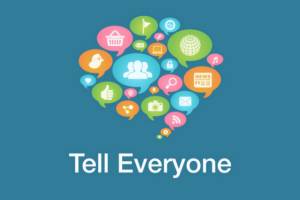 Discover the most effective way to reach your target audience and get the word out about your business, project, event or organization during this hands-on workshop. Participants are encouraged to bring real world examples of things they want to promote. During the workshop we will explore how to effectively use social media, news, advertising, and other communication platforms to tell your story without breaking your budget. Participants will develop practical plans and receive an introduction to the best practices in public relations and communications, as well as opportunities to network with others.
Date: Wednesday, September 13, 2017
Time: 6:00 pm - 8:00 pm
Location: Fresno State Downtown Center, Room 1, Bitwise South Stadium, 700 Van Ness at Mono
Fee: $60. Class No. 77374. Pay online at the red Register button below, or download registration form (PDF) here.
Preregistration recommended by September 8.
Instructor: Kathleen Rhodes Schock, Ed.D., founded the consulting firm Schock Strategies to help clients connect and communicate with existing and prospective clients. Kathleen brings nearly two decades of experience in media, journalism, communications and marketing both both public and private institutions.