Division of Continuing and Global Education
The Wacky Business of Baseball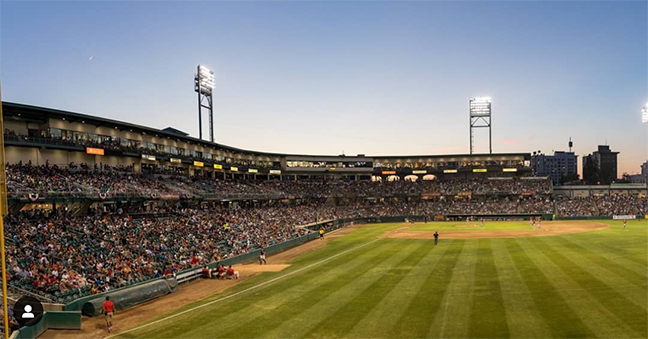 What does Parker T Bear do during the off-season? Join Fresno Grizzlies' Owner and President, Derek Franks, for a crash-course on what it takes to run a professional sports team. Whether you are aspiring a career in sports marketing or just want a glimpse behind the curtains, this fun and engaging workshop is for you! We will dive in-depth into the day-to-day operations of managing an entertainment venue and each of the departments that make up the Fresno Grizzlies' Front Office: operations, community, sales, and marketing. Students will be treated to a full behind-the-scenes tour of the stadium, guest speakers from the front office staff, and a hands-on activity. Each participant will receive a copy of "Fun is Good" by Mike Veeck and a complimentary lunch.
Date: Saturday, November 2, 2019.

Time: 8:00 a.m. – 1:00 p.m.
Location: Chukchansi Park, 1800 Tulare Street, Fresno, CA 93721
Fee: $40. Class No. 77420. Pay online at the red Register button below.

Registration closes at 12 noon on Thursday, October 31.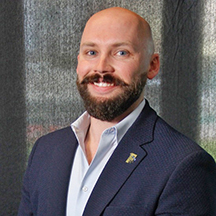 Instructor: Derek Franks is headed into his 17th season with the Grizzlies. The Central Valley native began his tenure with the club in 2004 as an intern and progressed through the sales ranks, eventually becoming Executive Vice President and General Manager of the organization in March 2014. In 2015, Franks was named Pacific Coast League Executive of The Year as general manager and was promoted to president upon Fresno Sports and Events assuming control in February 2018. Before the 2019 season, it was announced that Franks had been added to the franchise's ownership group. Under Franks' leadership, the Fresno Grizzlies have grown from a regional brand to trend-setters in the world of minor league sports, as their giveaways, theme nights and philanthropy continue to garner national attention as each season takes shape.
REGISTRATION CLOSED