Division of Continuing and Global Education
Cultural Diversity Literacy: South Asian Traditions in the Central Valley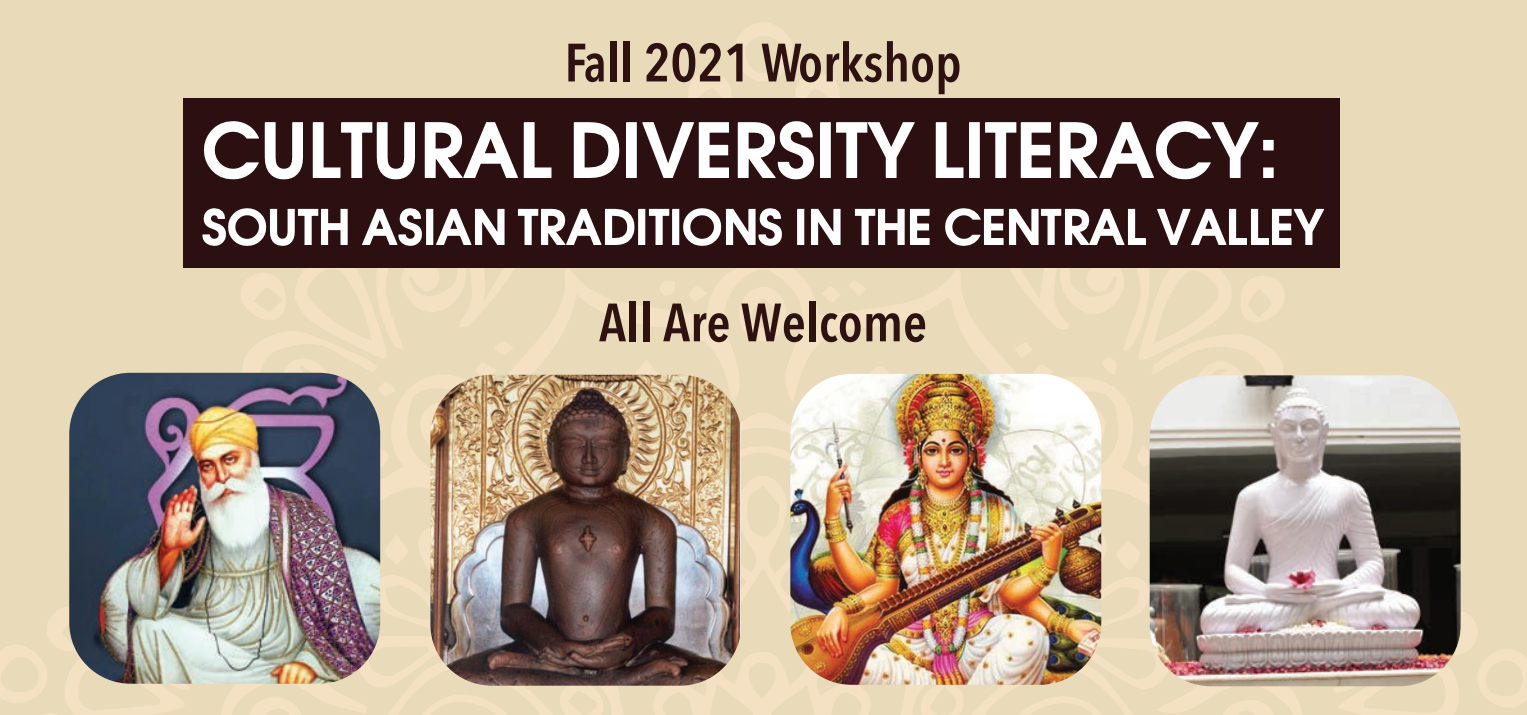 K-12 Educators, Counselors, and Higher Education Advisors
September 10 - December 15, 2021
An exciting opportunity to enhance your knowledge of the cultural diversity of South Asian communities in the Central Valley and their religious practices including, beliefs, attire, festival, and food. Along with learning about core teachings, practices, and cultural traditions of Hinduism, Sikhism, Jainism, and Buddhism, we will develop tools to utilize the content for in-class teaching, counseling, and communicating with South Asian student populations.
Note: All required material such as books, luncheons, and visit to sites, will be provided.
About the Instructor
Veena R. Howard, Ph.D. is Professor of Asian Religious Traditions. She also holds the Endowed Chair in Jain and Hindu Dharma. Her expertise lies in the religions originated on the Indian subcontinent. She has authored and edited three books and many scholarly articles. She has served on the Board of Trustees of the Parliament of the World's Religions. She is a frequent presenter at national and international conferences. You may reach her at vehoward@csufresno.edu.
Class Details
Please enroll using one of the options below: