Division of Continuing and Global Education
Awareness and Intention with Compassion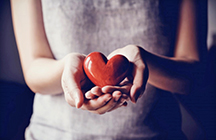 This course provides students with an overview of how compassion can be cultivated as a skill to enhance positive emotion, reduce self-criticism, strengthen resilience, and broaden social connections for self and others. Explore the importance of social connection with the notion that participants can develop skills to cultivate better relationships with all members of their communities. Notice and reflect on the idea that compassion involves an intention to act to relieve pain, and develop an awareness of noticing pain.
Date: Tuesday, January 11, 2022
Time: 9:00 am – 12:00 p.m.
Place: Online
Fee: $75.
Class No. 10003
REGISTRATION CLOSED
Instructor: Felipe Mercado, Ed.D. Dr. Felipe Mercado is coordinator in the Office of Clinical Practice at California State University, Fresno. He is a leadership consultant and motivational speaker who began his career as a social worker before becoming one of California's first K-12 restorative school counselors. Other roles he has held include middle school deputy principal, elementary school principal, cultural broker, and adjunct professor where he also taught inside Pleasant Valley State Prison. Dr. Mercado's experience in school administration expands through his leadership and epic motivational speaking, curriculum design, consultation, and leadership consulting. He has been mentored by Dr. Siri Sat Nam Singh and is trained in Dare to Lead, Emotional Intelligence, and Compassion Cultivation. Mercado will become a certified compassion teacher through the compassion institute in December 2021. He has earned a master's in social work and a doctorate in Education and Leadership at Fresno State.