Division of Continuing and Global Education
Brew U - Brewing Basics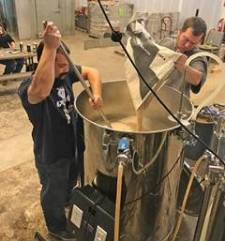 Brew U is a hands-on practical education in the craft beer industry. The first 5-week section, Brewing Basics, is designed for the beginning brewer or the extract brewer who wants an introduction into the brewing process. This series will provide the knowledge base required to brew a high-quality all-grain craft beer.
Participants will learn about the components of brewing (basic science, cell biology, basic biochemistry), brew beer types, malts, mash and water chemistry, hops, and yeast. At the culmination of this course, participants will develop and brew 75 - 90 gallons of their own craft beer.
This course will be followed by Advanced Brewing and Taproom Operations and Marketing. Participants will receive a certificate for completing each section and those who attend all three sections will receive a certificate of completion and the opportunity to earn Cicerone Beer Service certification. Completion of these classes will provide you a competitive advantage for a career in the craft beer industry, or help you begin the journey to starting your own commercial brewing operation.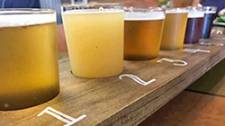 This program is offered in cooperation with the Central Valley Brewers Guild. Participants must be 21 or older to enroll. Students will use Google Classroom to access the course content. Participants will need a device such as a laptop, tablet or smartphone and an email address to access course content.
Dates and Times: TBD
Location: Fresno State Downtown Center, Room 2, Bitwise South Stadium, 700 Van Ness at Mono and Zone 9 Brewing Company.
REGISTRATION CLOSED
Fee: $150. Class No. TBD. There is a $20 materials fee that is payable at the first class meeting.

Instructor: Brad Edmunds is a co-owner and brewer of Zone 9 Brewing Company in Clovis, CA. He began homebrewing in 1994 and in 2016 with three friends opened Zone 9 Brewing Company. He is a high school administrator and previously a high school science teacher.
If you would like to be contacted when the next course is scheduled, please fill out the Contact Form below.