Division of Continuing and Global Education
Getting Started with Adobe Photoshop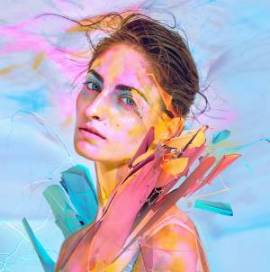 Adobe Photoshop is one of the most popular photo editing programs utilized for both personal and professional purposes. In this class, students will learn the basics of the program including, but not limited to, becoming familiar with the work area, basic tool functionality, opening images, resizing images, zooming and panning, working with layers, and much more. This two-day instructional course consists of lecture and follow-along application. Students will have the opportunity to take home an optional assignment that will test their skills. By the end of the class, students will have a good understanding of the program's capabilities and be able to accomplish Photoshop tasks for their personal or professional projects. The instructor is available to students after the class ends to provide guidance and mentorship.
Students should bring a laptop to class with the Adobe Photoshop software already installed. A seven-day free trial of the software is available on the Adobe website: https://www.adobe.com/products/photoshop.html?promoid=PC1PQQ5T&mv=other (click on Free Trial in the top menu). A limited number of laptops will be available to use in class (students must reserve in advance).
Related class: Getting Started with Adobe Illustrator.
Date: Tuesday & Thursday, March 17 & 19, 2020

Time: 6:00 – 8:00 p.m.
Location: Downtown Center, Room 1, Bitwise South Stadium, Van Ness at Mono
Fee: $110. Class No. 37539.

Preregistration recommended by March 10, 2020.
Instructor: Gabriel Gatchalian earned his BA in graphic design from California State University, Fresno, and is currently the senior graphic designer at Fresno State's Lyles Center for Innovation and Entrepreneurship.
REGISTRATION CLOSED