Division of Continuing and Global Education
Getting Started with Adobe InDesign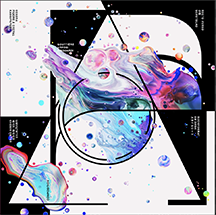 Adobe InDesign is a desktop publishing and typesetting software application that is useful for school, work and personal projects. Wondering why you would use InDesign instead of one of Adobe's other design applications? While Adobe Photoshop provides photo-editing capabilities and Adobe Illustrator concentrates on drawing techniques, Adobe InDesign is most effective for creating multiple-page documents that rely heavily on layout and text.
InDesign is ideal for creating posters, flyers, brochures, magazines, newspapers, books and more. In this class you will learn the basics of InDesign including creating new documents, adding and formatting text, adding and transforming graphics, adding colors, adding and subtracting pages, aligning content with guides, and more as time permits.
Students should bring a laptop to class with the Adobe InDesign software already installed. A limited number of laptops will be available to use in class (students must reserve in advance).
Dates: Tuesday and Thursday, May 7 & 9, 2019
Time: 6:00 pm - 8:00 pm
Location: Fresno State Downtown Center, Room 1, Bitwise South Stadium, 700 Van Ness at Mono
Fee: $110. Class No. TBD. Pay online at the red Register button below, or download a registration form (PDF).
REGISTRATION CLOSED.
Registration recommended by April 30, 2019.

Instructor: Gabriel Gatchalian earned his BA in graphic design from California State University, Fresno, and is currently the senior graphic designer at Fresno State's Lyles Center for Innovation and Entrepreneurship.