Division of Continuing and Global Education
Meet the Team
View a copy of our organization chart
Scott D. Moore
Dean
559.278.0333 | scottm@csufresno.edu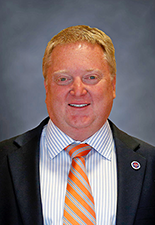 Scott Moore is Dean of the Division of Continuing and Global Education. Previously, he served the university as the Interim Chair to the Department of Philosophy and as President of the Honor Society Phi Kappa Phi. He is active in providing educational opportunity to Veterans, and members of the Osher Lifelong Learning Institute. A first-generation college student, Dr. Moore was named the TW Adams Distinguished Alumni Lecturer by his alma mater the University of Oklahoma in 2010. He continues to publish in the area of Extended Education's role in reducing institutional bottlenecks and facilitating educational opportunity to historically underrepresented groups.
Cheryl Chan
Interim Director | International Office
559.278.2782 | cherylc@csufresno.edu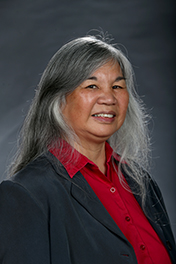 Cheryl Chan is pleased to continue working in the Division of Continuing and Global Education as the Interim Director of the International Office. She helps provide educational opportunities to students from around the world. Prior to this role, she served as the director of the American English Institute, co-developed the online Functional Spanish for Emergency Responders course, and most recently, worked in the International Office as an interim International Student Advisor for the Division.
Cheryl holds a BA in Linguistics from UC Berkeley, an MA in Teaching English as a Second Language from UCLA, and a Multiple Subject Teaching Credential from Fresno State. She has taught in Mexico and Germany as well as at community colleges in California, UC Berkeley, and Fresno State.
---
Frank Puccio
Associate Dean
559.278.0419 | frpuccio@csufresno.edu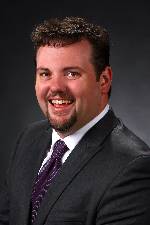 Frank Puccio serves as the Associate Dean for the division and is responsible for the oversight and management of accounting, finance, and budget operations. He oversees all day-to-day self-support and stateside functions of the Division including marketing, student registration, information technology, and more. Frank is a Fresno State alumnus, having earned an undergraduate degree in Business Administration in 2005 and a doctoral degree in Educational Leadership in 2020. He also holds a graduate degree in Business Administration from San Diego State, earned in 2008.
David Hoff
Director of Programming
559.278.0317 | davhoff@csufresno.edu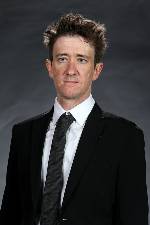 David began working at Fresno State as a student assistant in 2007. He joined the Division of Continuing and Global Education as a staff member in 2012, where he has coordinated the Early Start program, self-supporting degree and certificate programs, Summer Session, Intersession, and professional development programs.
David graduated from Fresno State in 2011 with a Bachelor of Science in Business Administration – Entrepreneurship and a Certificate in Marketing. He later earned his MBA at Fresno State, and will soon begin his doctoral studies in the University's Ed.D. Program in Educational Leadership.
---
Teresa Zenteno
Executive Assistant
559.278.0417 | teresaz@csufresno.edu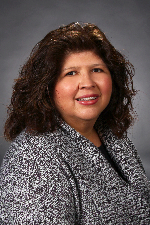 Teresa Zenteno is the Executive Assistant and serves as a key member of the Division's leadership and is responsible for providing support on confidential and sensitive projects to the Dean. Teresa brings 30 years of campus experience to CGE, having worked in various departments on the Fresno State campus.
Monica Acosta
Registrar
559.278.0415 | moacosta@csufresno.edu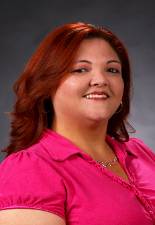 Monica Acosta is a Fresno State Alumna with a bachelor's degree in Business. She joined the Division in 2000 as a student assistant and became a staff member in 2002. She is the Registrar for Continuing and Global Education and is the point person for all student registration issues.
---
Andrea Alatorre
International Marketing and Recruitment Specialist | International Office
559.278.3011 | alatorre@mail.fresnostate.edu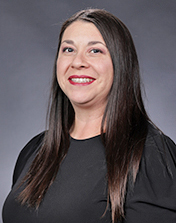 Andrea serves as the International Marketing and Recruitment Specialist for the International Office. She brings 20 years of experience from the private sector in marketing, along with customer service and office management. A native of Fresno and a former student of Fresno State, she has grown up immersed in the Bulldog culture. Andrea holds an Associate's Degree in Business Administration and will complete her Bachelor's Degree in Business Administration and Human Resources.
Ashley Alba Vasquez
International Student Advisor | International Office
559.278.3011 | aalba@mail.fresnostate.edu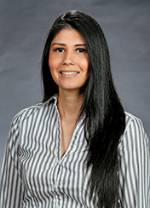 Ashley serves as an International Student and Scholar Advisor. She brings forth knowledge of student accounts, student loans, administration and campus policies. She earned a master's degree from Fresno State in Higher Education Administration and Leadership. She is driven by student success and is delighted to advise International Students during their college journey at Fresno State.
---
Rikki Alvarez
Program Manager | Osher Lifelong Learning Institute
559.278.0008 | rikkialvarez@mail.fresnostate.edu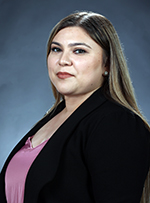 Rikki Alvarez is a Fresno State Alumna with a bachelor's degree in Psychology. In 2022 she joined the Division as the Program Manager for the Osher Lifelong Learning Institute. She oversees OLLI's operational activities, assists with curriculum development and identifying qualified instructors, monitors program revenue and expenditures, and maintains member/instructor relations.
Tracy Bessey
Coordinator of Marketing and Communications | Terra Dotta Coordinator
559.278.0420 | tracyo@csufresno.edu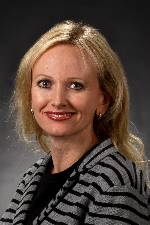 Tracy Bessey holds a Bachelor's degree in Rhetoric and Communications from the University of California, Davis. Since 1997, she has been an invaluable member of the Continuing and Global Education team.
Her role is multifaceted, encompassing the development and administration of the Division's multiple websites, adept management of social media platforms, seamless coordination of electronic marketing channels, proficient production of impactful marketing videos, and the strategic formulation of comprehensive communication plans. Tracy excels in creating engaging marketing materials tailored to the Division's extensive array of programs.
In her capacity as the coordinator of Terra Dotta for study abroad, Tracy plays a pivotal role in refining and enhancing the study abroad experience for students, showcasing her dedication to enriching educational opportunities.
---
Jasmine Cao
Coordinator of International Student and Scholar Advising Services
International Office
559.278.2782 | jcao@csufresno.edu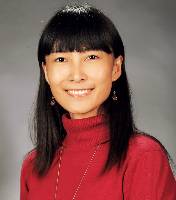 Jasmine Cao serves as an International Student and Scholar Advisor. She brings to Fresno State a unique experience working as an International Student Advisor for universities in both China and in the United States. This career background provides her with a distinct understanding of the transitional issues international students experience. With her professionalism and passion for international education, Jasmine has an established record of being a supportive and dedicated international student advisor who is committed to providing services that ensure international students are successful and enjoy their experience at Fresno State. Jasmine holds a Master's Degree in Social Psychology.
Nick Carbajal
Veterans Education Program Coordinator
559.278.1901 | nicarbajal@csufresno.edu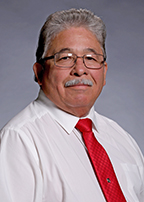 Nick Carbajal is the Program Coordinator of the Veterans Education Program. He is responsible for oversight and management of the program, including coordinating curriculum and instruction, managing student outreach, perusing external funding opportunities, and representing the university at veteran and service member support functions. He is eager and excited about building relationships with our campus and community partners, colleagues, and staff that will help energize a learning environment that fosters continued growth and student success in the Veterans Education Program!
---
Alexandra Clifton
Program Coordinator
559.278.0460 | aclifton@csufresno.edu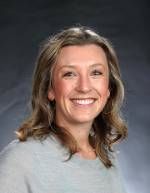 Alex joined the CGE team as an extended education program coordinator after teaching in the Kinesiology and Recreation Administration departments at Fresno State. She managed the E.D.G.E. Challenge Course at Fresno State and worked for Sierra Pacific Orthopedics managing their Wellness Center. She obtained her master's degree in Kinesiology with an option in Sport Psychology from Fresno State and is currently a doctoral student working on her Ed.D. She has worked as a leadership development facilitator for teams, organizations, and businesses locally and across California. She has published articles with colleagues on topics such as sport psychology skills interventions, coaching stressors and coping mechanisms.
Deni Dukic
Program Coordinator
559.278.0423 | ddukic@csufresno.edu
Deni joined CGE in February of 2020 and has served various roles within the Division, most recently as the Extended Program Specialist and Interim Director of the American English Institute. Deni is an experienced Program/Project Manager with both higher education and industry experience. Born and raised in Croatia, Deni earned his B.S. in Business Management and M.B.A. from the Craig School of Business at California State University, Fresno.
---
Maribel Flores
Administrative Assistant to the Assistant Vice President of International Affairs
International Office
559.278.5379 | mflores@mail.fresnostate.edu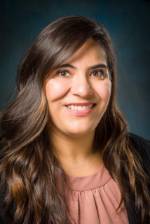 Maribel serves as the Assistant to the Assistant Vice President of International Affairs and Administrative Assistant of the International Office. She attended Fresno State where she majored in Liberal Studies. Ms. Flores has worked for two institutions in the California State University (CSU) system and brings over 15 years of administrative experience. Most recently she was at San Jose State University (SJSU) where she worked for over two years with the Division of Student Affairs. Prior to SJSU, she worked at San Diego State University for 10 years in several programs with the Divisions of Academic Affairs and Student Affairs. Ms. Flores is thrilled to join the International Office and looks forward to making a difference in the lives of international students of the Fresno State community.
Rishad Gandhi
Study Abroad Coordinator
559.278.6288 | rgandhi@mail.fresnostate.edu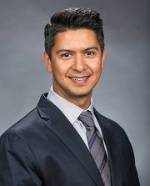 Rishad Gandhi is the Study Abroad Coordinator and is responsible for the planning, development, and implementation of outbound international programming including semester and yearlong study abroad programs, international exchange programs and faculty-led travel study programs. He also manages the operations of the Study Abroad office. Rishad grew up in Kolkata, India and moved to the United States in 2000. He received his Bachelor's degree in Business Administration from Texas Christian University and his Master's degree in Education Leadership and Policy Studies from the University of Kansas.
---
Kristi Johnson
Executive Director | Osher Lifelong Learning Institute
559.278.0426 | kristij@mail.fresnostate.edu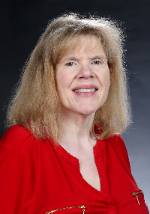 Kristi Johnson has over two decades of experience in marketing, grant administration and economic development.
Kristi managed Fresno County's Community Development Block Grant and affordable housing programs, as well as administering special economic projects and programs. Kristi's work for the County was expanded to include promoting tourism, with a special focus on agritourism and the Fresno County Film Commission where she was the key liaison responsible for facilitating commercial, television and film production in the region.
Kristi's successes included the creation of the Fresno County Fruit Trail and securing on location film production for Captain Marvel. Kristi has a BSc from California State University, Northridge and a J.D. from Loyola Law School, Los Angeles. Prior to beginning work for the County of Fresno, Kristi worked in the legal and public relations fields in Los Angeles and Phoenix before returning "home" to the Central Valley in 2000 to pursue a career in public service.
Kristi is a lifelong Bulldog fan and serves on the Board of the Timeout Club, supporting the Fresno State Men's Basketball Team. She also is a District Area Leader for the National MS Society and supports Animal Rescue of Fresno.
Mani Ly
Financial Analyst
559.278.5574 | maly@mail.fresnostate.edu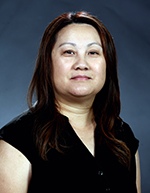 Mani serves as the Financial Analyst providing support for day to day financial operations as needed, along with year end closing responsibilities for the division.
---
Marcela Magdaleno
Study Abroad Advisor
559.278.6287 | marcela@csufresno.edu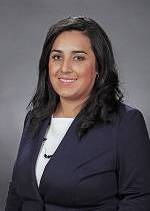 Marcela Magdaleno serves as the Study Abroad Advisor, she is responsible for advising students before, during, and after their study abroad experience. She coordinates International Coffee Hour and the Bulldog Global program. She joined Continuing and Global Education in 2013. She previously worked as Academic Counselor for the Provost Graduation Initiative. Marcela is a Fresno State Alumna earning a Bachelor's Degree in Liberal Studies-Bilingual Education in 2011 and a Master's of Science Degree in Student Affairs and College Counseling in 2015.
Cecilia Paredes
International Admission Specialist | International Office
559.278.4483 | cecparedes@csufresno.edu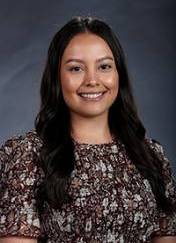 Cecilia Paredes serves as the new International Admission Specialist. She has experience in the studen
t services field as she served most recently as Administrative Assistant at Fresno State, which is where her interest sparked in working in the higher education field. Mrs. Paredes is delighted to join the International Office and support international students with their educational journey at Fresno State. She attended Fresno State and earned her bachelor's degree in Health Science.
---
Julian Ramos
Extension Specialist
559.278.0251 | julian.ramos@mail.fresnostate.edu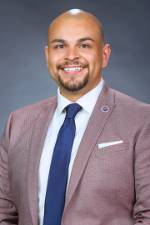 Julian Ramos hails from the lively East Bay Area in Newark, California. His path led him to Fresno, where he embarked on a transformative educational journey that would shape his career and passion for community engagement.
In 2013, Julian proudly graduated from Fresno State with a Bachelor of Arts in Psychology and a Certificate in Special Event Planning. These formative years in Fresno laid the foundation for his future endeavors.
After completing his college education, Julian transitioned into a role at the Fresno Arts Council, where he served as a Program Coordinator. Here, he had the privilege of overseeing dynamic programs such as ArtHop, Horizon Awards, and Arts in Corrections. These experiences allowed him to merge his love for the arts with a commitment to community impact.
Today, Julian serves as an Extension Specialist within Fresno State's Division of Continuing and Global Education. In this multifaceted role, he takes on the responsibility of overseeing and managing the BA in Social Science program at Valley State Prison and Central California Women's Facility. Additionally, he is dedicated to nurturing and expanding the university's non-credit course offerings.
Julian sees himself as a bridge builder within the community. His passion lies in connecting people, ideas, and opportunities, not merely as a job, but as a calling. His mission is clear—to be a catalyst for positive change in Fresno and its surroundings.
Roseann Rodriguez
International Admissions and Recruitment Specialist | International Office
559.278.2782 | rrodriguez@csufresno.edu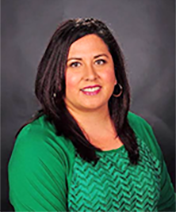 Roseann Rodriguez serves as an International Admissions and Recruitment Specialist. She has worked on the Fresno State campus for about 20 years and brings over 15 years of experience in admissions, campus policies, major and degree requirements. She has participated in the implementation of several campus initiatives associated with improving student success. She earned a master's degree from Fresno State in Counseling and Student Services in 2012. She is excited about working with international students and assisting them in their transition to the university and helping them to pursue their educational and professional goals at Fresno State.
---
Rose Rosales
Passport Agent
559.278.0442 | rose14@csufresno.edu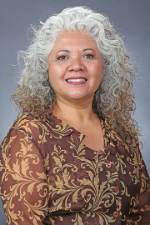 Rose comes to the Fresno State Passport Place after 30 years of service in retail. She is excited about the opportunity to serve students as well as the community in her new role.
Reyna Velazquez
Student Services Coordinator
559.278.0165 | rtvelazquez@mail.fresnostate.edu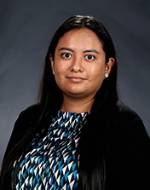 Reyna Velazquez is a Fresno State alumni and will be serving as the Student Services Coordinator. She is excited to work in this new role and to be able to help students.
---
Dan Wan
Coordinator of International Admissions and Recruitment | International Office
559.278.2782 | dwan@csufresno.edu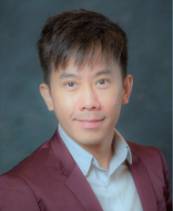 Dan serves as the International Admissions Lead. Since 2000, he has managed in scholarships and recruitment, international admissions, F and J visa advising, programming and study abroad. A native of Taipei and Kansas City, Dan was in the foreign services for two years. He has an extensive background in intercultural communication.
Karina Yontomo
International Office Admissions Specialist | International Office
559.278.7416 | yontomok@mail.fresnostate.edu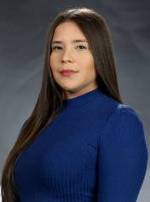 Karina Yontomo serves as the new International Office Admissions Specialist. Karina recently earned her Bachelor's Degree from Fresno State in Communication Disorder. Karina also holds an Associates of Arts degree in Liberal Arts-American Sign Language and an Associates Degree in American Sign Language Studies. Mrs. Yontomo is excited to join the Fresno State International Office and is eager to improve the lives of the university's international students.
---
Student Assistants
Christian Fino
Major: Business
Grad Year: 2023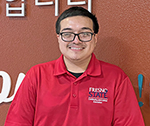 Allen Garcia
Major: Engineering
Grad Year: 2026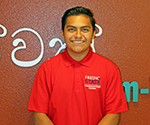 Azusena Hinojos
Major: Psychology
Grad Year: 2026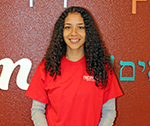 ---
Sofia Orosco
Major: Psychology
Grad Year: 2025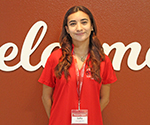 Jose Pascual
Major: Physical Therapy
Grad Year: 2024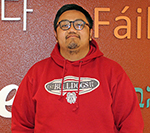 Daisy Porras-Bernal
Major: Nursing
Grad Year: 2024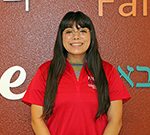 ---
Evan Rodriguez
Major: Criminology
Grad Year: 2026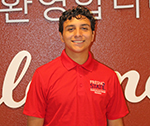 Bryanna Torres
Major:
Grad Year:
Daniela Ventura Secundino
Major: Computer Science
Grad Year: 2026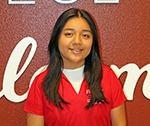 ---
David Villasenor
Major: Graphic Design
Grad Year: 2026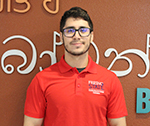 Melissa Villanueva
Major: Criminology
Grad Year: 2026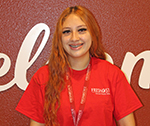 ---