Affordable
Fresno State is a nationally ranked university, with a mission to provide quality education at a highly affordable price.
The California State University system makes every effort to keep student costs to a minimum. We strive to keep tuition and fees competitively priced, as we understand affordability is an important factor when students are considering studying abroad.
California has a lot to offer, great weather, activities, and iconic cities, but living in California can get expensive. Luckily, Fresno offers an affordable cost of living in the heart of California with easy access to Los Angeles, San Francisco, and Silicon Valley. In Fresno, you can afford to live and study, while still visiting or interning in places like San Francisco without incurring additional costs.
Don't just take our word for it, many international students comment on affordability as part of the reason they chose Fresno State.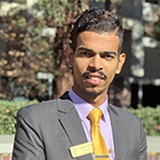 Al Haitham from Oman
"I chose Fresno State because it is in the center of California, as well as, it is very affordable for international students."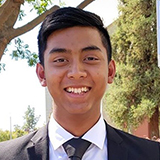 Johnny from Myanmar
"I chose Fresno State because it offers one of the best business schools, cheaper tuition, cheap housing, and the weather is very similar to my country."