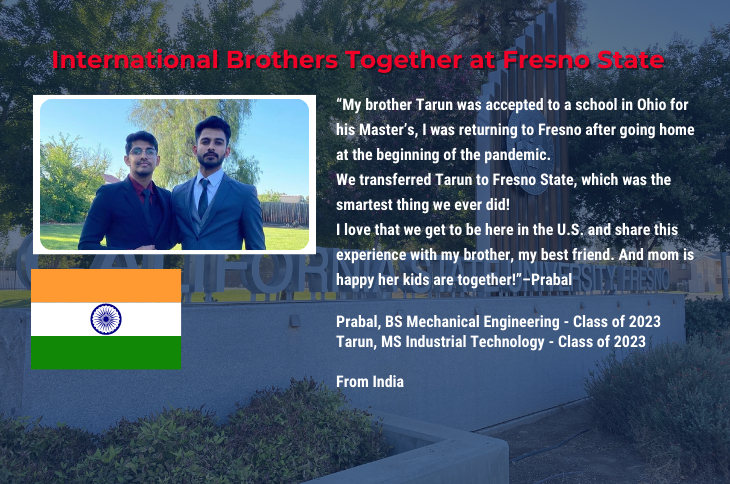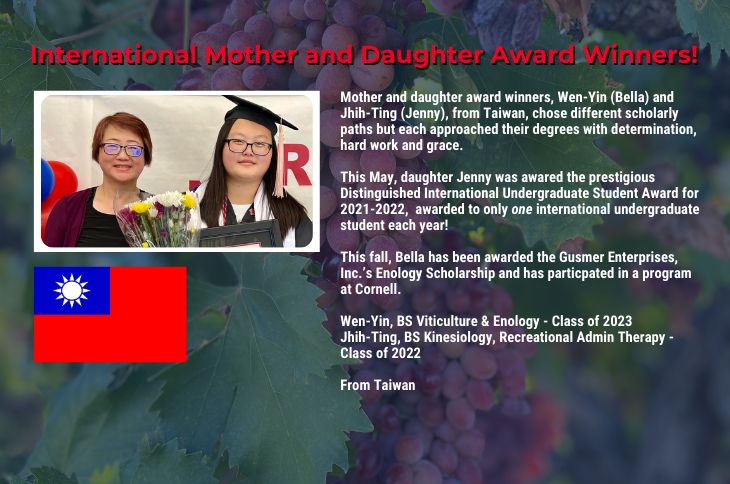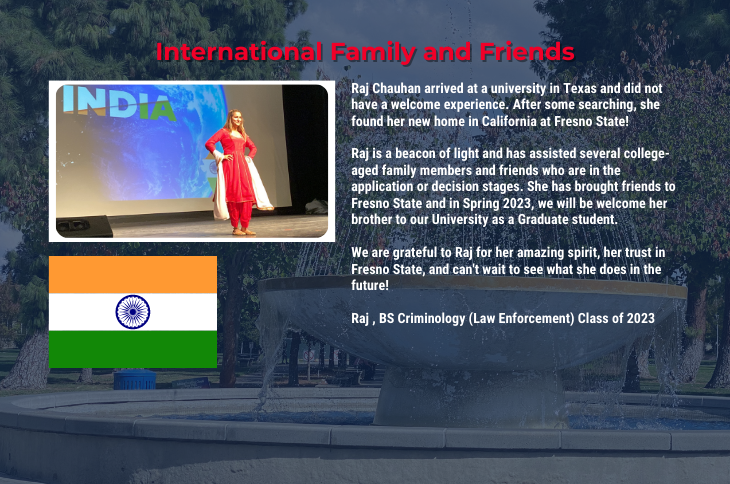 Refer A Friend Recognition Corner
Over the past one hundred years, Fresno State has graduated thousands of international students from all over the world. These talented students choose to come to our campus through many different channels.
One important path is the referrals made by our alumni, staff, faculty, administrators, and community members. High school and college counselors across the nation and from every corner of the world tell students about Fresno State. All these heroes have made a difference in the lives of our international students as they find Fresno State fulfilling their dreams of success.
This corner is dedicated to recognize those who have referred an international student to Fresno State.
Please fill out this form if any of the following may apply to you:
You have referred an international student to Fresno State
You are an international student at Fresno State and would like to recognize the person(s) who have referred you to our campus
You are interested in referring an international student to Fresno State and would like to get more information