Get Involved/Stay Involved
Bulldog Global
Bulldog Global is a peer-peer program that connects domestic students with international students to cultivate global experiences through friendship in a learning community at Fresno State. This allows students to share resources for academic and personal success while creating meaningful cross-cultural experiences.
Learn more about Bulldog Global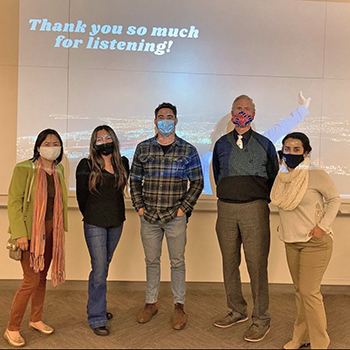 International Coffee Hour (ICH)
Each week ICH invites presenters to speak about their culture, study abroad, or international service-learning experiences. It provides a venue to highlight the diversity and a wide range of cultures represented at Fresno State while providing students with opportunities for cross-cultural engagement.
Learn more about ICH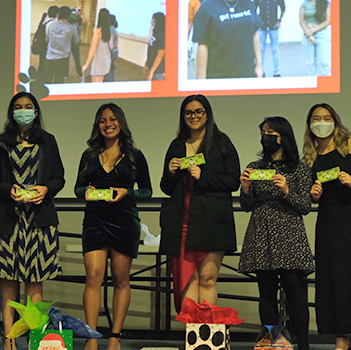 Study Abroad Ambassador Program
Under the guidance of the Study Abroad Club and in collaboration with the Study Abroad Office, the Study Abroad Ambassador Program is designed to help connect Study Abroad alumni, Fresno State students, and International Students.
Learn more about the Ambassador Program