Meet Our Team
Rishad Gandhi
Study Abroad Coordinator
559.278.6288 | rgandhi@mail.fresnostate.edu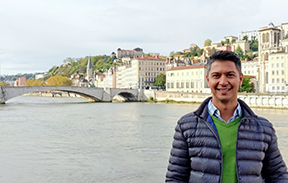 Rishad Gandhi is the Study Abroad Coordinator and is responsible for the planning, development, and implementation of outbound international programming including semester and yearlong study abroad programs, international exchange programs and faculty-led travel study programs. He also manages the operations of the Study Abroad office. Rishad grew up in Kolkata, India and moved to the United States in 2000. He received his Bachelor's degree in Business Administration from Texas Christian University and his Master's degree in Education Leadership and Policy Studies from the University of Kansas.
Marcela Magdaleno
Study Abroad Advisor
559.278.6452 | marcela@mail.fresnostate.edu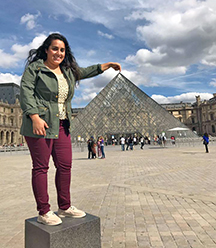 Marcela is responsible for advising students in all stages of Study Abroad. She joined Continuing and Global Education in 2013. Marcela is a first-generation college student, very proud two-time Fresno State alumna and study abroad alumna. She was born and raised in Mexico and immigrated to the United States at the age of 11 years old. She loves working with students and her reward is hearing about the students' experience. Marcela delights in seeing students' pictures after coming back from abroad. Marcela describes herself as an international soul living in the Central Valley.
Ricardo Estrada Davila
Study Abroad Student Assistant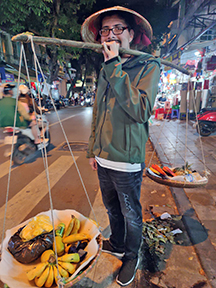 Ricardo is a History major soon to be heading to his final year at Fresno State. Having had the chance to study abroad in Chiang Mai, Thailand through the USAC program, as well as a faculty-led program in Malaga, Spain, Ricardo's love for adventure has only grown. Having traveled to countries such as Singapore, Vietnam, Taiwan, Mexico, Belize, and Denmark, Ricardo combines his love for culture and history, to ensure that each travel is a learning experience. He hopes to spread his passion to others and spread the message of how feasible a study abroad program can really be.
Simranjeet Sekhon
Study Abroad Student Assistant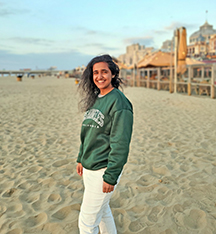 She is a junior at Fresno State and is pursuing a Bachelor's Degree in Psychology and Women's Studies.Through CSUIP, Simranjeet had the opportunity to study abroad in the United Kingdom during the Spring 2023 semester. Her love of travel has taken her to many countries including Australia, Greece, India, Turkey, Spain, and Fiji. Traveling the world allows Simran to meet new people and learn about different cultures leading to enriching experiences whether it is done with family, friends, or by herself. Studying abroad is something she'll recommend to other Bulldogs as it's an amazing opportunity.
Theodore Phan
USAC Ambassador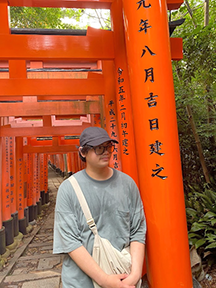 Theodore Phan is a junior at Fresno State working on a Bachelor's Degree in Linguistics. Through USAC, Theodore had the opportunity to study abroad in Nishinomiya, Japan during the Fall 2022 - Spring 2023 Semesters. His love for travel has taken him across all of Japan from the far west of Kumamoto to the very north of Hokkaido. Studying abroad has helped Theodore grow a love for different cultures, seeing other people from around the world and learning about their own countries. He hopes to one day be able to travel the world again and one day become an ETA. Studying abroad has changed his life and he hopes to share his story with those who are interested in studying abroad.
Contact Us