Meet Our Team
Rishad Gandhi
Study Abroad Coordinator
559.278.6288 | rgandhi@mail.fresnostate.edu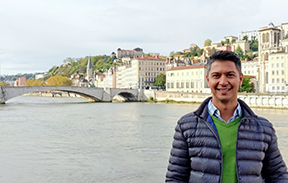 Rishad Gandhi is the Study Abroad Coordinator and is responsible for the planning, development, and implementation of outbound international programming including semester and yearlong study abroad programs, international exchange programs and faculty-led travel study programs. He also manages the operations of the Study Abroad office. Rishad grew up in Kolkata, India and moved to the United States in 2000. He received his Bachelor's degree in Business Administration from Texas Christian University and his Master's degree in Education Leadership and Policy Studies from the University of Kansas.
Marcela Magdaleno
Study Abroad Advisor
559.278.6452 | marcela@mail.fresnostate.edu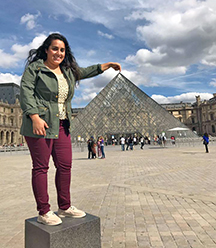 Marcela is responsible for advising students in all stages of Study Abroad. She joined Continuing and Global Education in 2013. Marcela is a first-generation college student, very proud two-time Fresno State alumna and study abroad alumna. She was born and raised in Mexico and immigrated to the United States at the age of 11 years old. She loves working with students and her reward is hearing about the students' experience. Marcela delights in seeing students' pictures after coming back from abroad. Marcela describes herself as an international soul living in the Central Valley.
Contact Us
Family and Food Sciences Building, Room 119
5300 N. Campus Drive, M/S FF83
Fresno, CA 93740
Phone: 559.278.6452
Email: studyabroad@mail.fresnostate.edu