Meet Our Team
Rishad Gandhi
Study Abroad Coordinator
559.278.6288 | rgandhi@mail.fresnostate.edu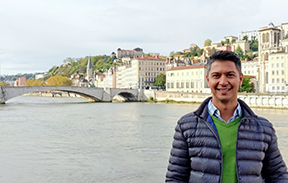 Rishad Gandhi is the Study Abroad Coordinator and is responsible for the planning, development, and implementation of outbound international programming including semester and yearlong study abroad programs, international exchange programs and faculty-led travel study programs. He also manages the operations of the Study Abroad office. Rishad grew up in Kolkata, India and moved to the United States in 2000. He received his Bachelor's degree in Business Administration from Texas Christian University and his Master's degree in Education Leadership and Policy Studies from the University of Kansas.
Marcela Magdaleno
Study Abroad Advisor
559.278.6452 | marcela@mail.fresnostate.edu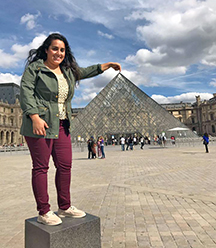 Marcela is responsible for advising students in all stages of Study Abroad. She joined Continuing and Global Education in 2013. Marcela is a first-generation college student, very proud two-time Fresno State alumna and study abroad alumna. She was born and raised in Mexico and immigrated to the United States at the age of 11 years old. She loves working with students and her reward is hearing about the students' experience. Marcela delights in seeing students' pictures after coming back from abroad. Marcela describes herself as an international soul living in the Central Valley.
Corey Cox
Study Abroad Student Assistant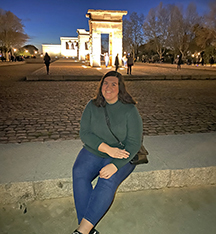 She is currently a senior at Fresno state and is working towards her Bachelors Degree in Biology. She studied abroad in Madrid, Spain through the USAC program in the beginning of 2020. She has also traveled to various other countries including Portugal, Czech Republic, Germany, Mexico and the Bahamas. In addition to her love of travel, Corey also loves painting and spending time with her friends and family. She would love to share her study abroad experience and knowledge with other students in hopes to encourage them to follow their dreams of studying abroad.
Abhijeet Sahrawat
Study Abroad Student Assistant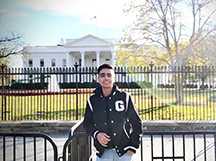 He is starting his junior year at Fresno State and aims to graduate with a Business Administration Degree. Apart from being an International Student from India, Abhijeet has had the opportunity to travel across the world including countries such as France, Switzerland, UAE, Germany, Thailand, and Nepal. It has been a life changing and mind-molding experience for him and would love to share it with fellow bulldogs.
Kalue Yang
Study Abroad USAC Ambassador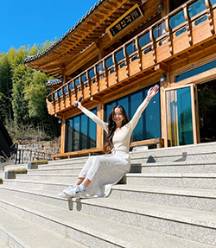 Kalue is a USAC alumna who studied abroad in Gwangju, South Korea in Spring 2022. Currently, she is a senior at Fresno State, majoring in psychology. It is her goal to travel the world and teach abroad after attaining her bachelor's degree. Eventually, she hopes to return to the valley to pursue her master's degree and work in higher education and administration. Some of Kalue's hobbies include traveling, hiking, watching anime and dramas, and creating digital content. Kalue is a stranger to none; she is the life of the party and is always looking forward to meeting new people and learning about new cultures. She is incredibly excited to share her experience and assist students in their study abroad journey. If you have any questions about studying abroad, please do not hesitate to stop by the Study Abroad office on Wednesdays and Fridays from 2 PM to 4 PM to meet with Kalue.
Contact Us
Family and Food Sciences Building, Room 119
5300 N. Campus Drive, M/S FF83
Fresno, CA 93740
Phone: 559.278.6452
Email: studyabroad@mail.fresnostate.edu