Centrally located in California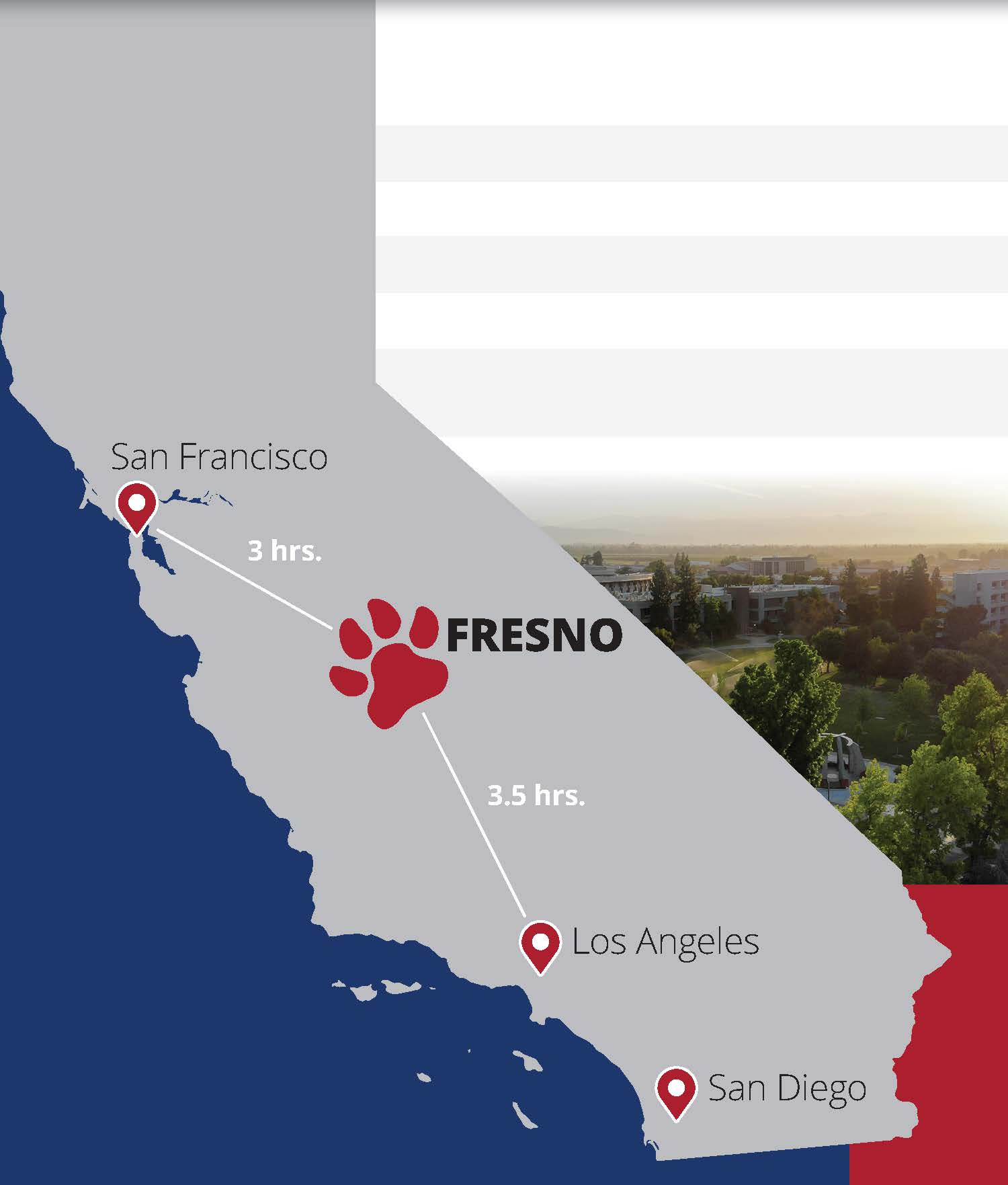 Fresno State is in the heart of California, otherwise known as the Central Valley. The Fresno State campus is about 1,400 acres, with over 4,000 trees and lots of green open spaces, providing a park-like environment to study. We have a working farm, creamery, store, the largest library between Los Angeles and Sacramento, Starbucks, a movie theater, event center, bowling alley, planetarium and much more. Fresno State is even home to the Save Mart Center, the largest university indoor arena on the West Coast of the U.S.
As the 5th largest city in California, Fresno provides students with easy access to a vast number of sports teams, organizations, facilities, venues, and internship opportunities. Fresno State conveniently located within a three-hour drive to both Los Angeles and San Francisco.
Fresno County is home to some of the world's most sought after recreation and entertainment destinations. Three National Parks, Yosemite, Sequoia, and Kings Canyon, are right in our backyard. Breathtaking scenery, spectacular canyons, cascading rivers and waterfalls, the world's largest trees, and endless trails can be found a short drive away.
Visit beautiful Yosemite or the Sequoia and Kings Canyon national parks.
Our student, Rachel (Quyen) from Vietnam said it best, "I have a California dream and I want to live that dream." So if you want to go for a hike, attend a live concert or just hang out, Fresno really has something for everyone! I hope you will join us to make your California dream a reality.