Application Information to the University and Brazilian Scholarship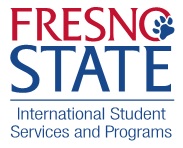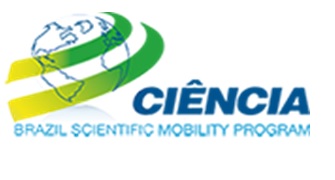 Introduction / Introdução:
The Science Without Borders program is managed through the Brazilian Government by CAPES (The Coordenação de Aperfeiçoamento de Pessoal de Nível Superior). It is a competitive scholarship program that provides opportunities for Brazilian students studying STEM majors (Science, Technology, Engineering and Math) to come to countries like the United States for up to 12 months. Students may come for intensive English study followed by major classes or some students may immediately start full-time major study if they meet English proficiency requirements. Students transfer the credit back to their degree program at their own university and return to complete their degree in Brazil.
O programa Ciência sem Fronteiras é gerenciado pelo governo brasileiro através da CAPES (Coordenação de Aperfeiçoamento de Pessoal de Nível Superior). É um competitivo programa de bolsas que oferece oportunidades para estudantes brasileiros das áreas de STEM (Ciência, Tecnologia, Engenharia e Matemática) para estudar em países como os Estados Unidos por até 12 meses. Os estudantes podem vir para estudar o inglês intensivo e em seguida aulas do seu curso acadêmico, ou podem começar imediatamente na sua área de estudo em tempo integral, se eles atenderem aos requisitos de proficiência em inglês. Os alunos podem transferir os crédito de volta ao seu programa de graduação na sua universidade e voltar para concluir o curso no Brasil.
Welcome Brazilian Science Without Borders Program Students / Sejam bem-vindos os estudantes do Ciência Sem Fronteiras:
California State University, Fresno accepts and welcomes Brazilian Science Without Borders students. Students will begin their program in either August (fall semester) or January (spring semester. We offer 95 bachelor's degrees, 45 masters and 3 doctoral programs. Fresno State is located in central California within the vast San JoaquinValley and is within easy driving distance of national parks, beaches and recognizable cities including Los Angeles, Monterey, and San Francisco.
A California State University, Fresno recebe e dá as boas vindas aos estudantes brasileiros do Ciências Sem Fronteiras. Os alunos podem começar o seu programa em Agosto (semestre de Outono ou Janeiro (semestre da primavera). Nós oferecemos 95 cursos de bacharelado, 45 cursos de mestrado e 3 programas de doutorado. California State University, Fresno é localizado na região central da Califórnia de é fácil condução distância dos parques nacionais, praias e cidades reconhecíveis, incluindo Los Angeles, Monterey e San Francisco.
How to Apply/ Como se Inscrever:
Fresno State works through CAPES, the Brazilian government's educational funding agency. Interested students should consult their own universities and apply at the CAPES website. The Institute of International Education (IIE) is the U.S. entity charged with administering the CAPES grants. IIE identifies the appropriate U.S. college or university for each student and forwards the application. Students do not apply directly to Fresno State for this program as all applications and grant material is managed through CAPES and IIE. Please visit the CAPES website for more information.
A Fresno State opera juntamente com a CAPES, instituição de financiamento educacional do governo brasileiro. Os alunos interessados ​​devem consultar suas próprias universidades e se inscrever no site da CAPES. O Instituto de Educação Internacional (IIE) é a entidade dos EUA encarregada de administrar as bolsas da CAPES. O IIE identifica a faculdade ou universidade apropriada nos Estados Unidos para cada aluno e encaminha a solicitação para receber o estudante. Os alunos não aplicam diretamente para a Fresno State através deste programa, todos os documentos de inscrição e material referente a bolsa de estudo são gerenciados pela CAPES e pelo IIE. Por favor, visite o site da CAPES para mais informações.
Contact / Contatos
International Student Services and Programs, intladmissions@csufresno.edu
Arrival Information / Informações de chegada


Step #1: Read all IIE and CAPES information/ Passo 1: Leia todas as informações do IIE a da CAPES:
IIE and CAPES will inform you of important next steps to confirm your enrollment and decision to attend Fresno State. Please follow the information given to you by IIE closely as they are managing the Brazilian Science Mobility Scholarship for CAPES.
O IIE e CAPES irão informá-lo dos passos importantes a serem seguidos para confirmar o seu registro e decisão de estudar na Fresno State. Por favor, siga atentamente as informações dadas a você pelo IIE pois são eles que gerenciam o programa Ciências sem fronteiras para a CAPES.
Step #2: Pay your SEVIS fee/ Passo 2: Pagar a taxa SEVIS:
To obtain a visa, you must pay the SEVP I-901 fee, which you can pay online or by contacting the U.S. Embassy in your area. Additional information on the SEVIS fee payment and visa application process are available on the Study in the States website.
Para obter o visto, você deverá pagar a respectiva taxa de emissão do visto I-901 do programa SEVP, a qual você pode pagar online ou comunicando com a embaixada dos EUA na sua região.
Step #3: Apply for a Student Visa/ Passo 3: Candidatar se a um visto de estudante:
Information on how to obtain a student visa can be found online.
Você poderá encontrar online as informações sobre o modo de obter um visto de estudante.
Step #4: Send final transcripts/ Passo 4: Remeter os históricos escolares definitivos:
Please forward any updated transcripts and/or exam results. This information is needed for your permanent student record. (Please note that Transfer Students must submit a copy of course descriptions and course syllabi).
Favor submeter todos os históricos escolares atualizados e/ou resultados dos exames. Estas informações são necessárias para o seu registo permanente de estudante (favor observar que os estudantes transferidos de outras universidades devem submeter uma cópia das descrições dos cursos e os resumos dos cursos).
Step #5: Submit arrival information/Passo 5: Submeter as informações sobre a sua chegada:
Please visit our website for arrival and orientation dates. All new international students are required to attend orientation. /cge/international/future/orientation/. For more information regarding orientation, please email intlorientation@csufresno.edu.
Favor visitar o nosso website para saber mais informações referentes à sua chegada. Todos os novos estudantes internacionais são obrigados a comparecer para a orientação. Confira no site da orientação a sua programação para a orientação com os horários. Para obter mais informações sobre a orientação e sua programação, por favor envie um e-mail para intlorientation@csufresno.edu.