Nadia Maffo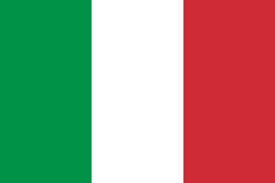 Country: Italy
Languages: English, French, Italian
Major: Master's in Public Administration
Why did you choose Fresno State?
I received a track and field scholarship and I like the master's program that was offered.
What's the best thing about Fresno State?
The track and field program, the diversity overall at Fresno State and the fact that I met many people from different countries which I could relate to.
What are your favorite campus activities?
Studying at the library with classmates.
SWhat are your favorite local activities?
Going to the gym, hanging out with friends, going to the movie theater, trying new foods, going hiking.
What's your favorite thing to do in Fresno, California?
Going to the gym and workout for fun
What are your plans after you graduate?
I might be moving to Stanford University and be a volunteer coach for a year
Advice for new students?
Don't isolate yourself, try to socialize with people you trust at least once a week. Don't be afraid to ask for help, be open to learn new things, be yourself.