Jhih-Ting Yeh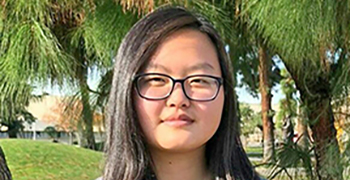 Country/Languages - Taiwan / Mandarin
Major - Recreation Administration
Why did you choose Fresno State?
The surrounding of Fresno State has abundant natural resources, which is the environment I want to live, and it also provides many opportunities for my major. Plus, the campus of Fresno State is quite beautiful, and the learning atmosphere is good.
What's the best thing about Fresno State?
Library is the best place on the campus.
What are your favorite campus activities?
Football Games.
What are your favorite local activities?
Go for a walk or bike in Woodward Park.
What's your favorite thing to do in Fresno, California?
Read the novels in the Woodward Park Library for relaxing.
What are your plans after you graduate?
I want to find a job in the US to gain experience.
Advice for new students?
Ask for help when you have questions or need help.