Veterans Education Program
Veterans Education Program Cohort Graduates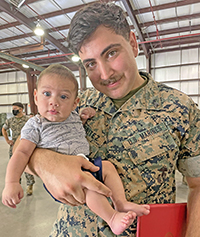 Wilman Benitez
U.S. Marines
"I applied to the VEP because I was still on the fence about going to college, but this seems like a great step towards getting ready to be a full time student. I wanted to do land surveying since I have a lot of experience doing it during my time in the military. My goals are to have my own business and not worry about money while being able to provide a great life for my wife and son."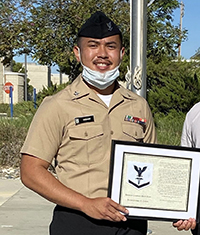 Jeremiah Cedano
U.S. Navy
"My experience in the military has been one I will always cherish. During my time in the Navy, I was fortunate enough to take a few college courses but I was never able to complete my degree due to a demanding work schedule. I found that the Veterans Education Program spoke to me as it aims to guide veterans through a parallel route of admission as a first year student."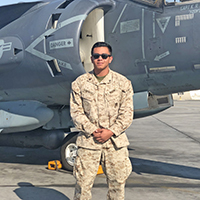 Jose Dominguez
U.S. Marines
"I had no confidence in my ability to go to school but after graduating from meteorology and oceanography school as part of my marine training, I became more passionate about learning. I was recommended for the Veterans Education Program by someone very close to me and I decided to take this opportunity and run with it. After I finish this program, my plan is to attend Fresno State to become a Registered Nurse so I can help as many people as I can."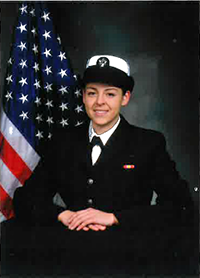 Claire Imperial
U.S. Navy
"I wanted to hit the ground running with school after the military. I applied for the Veterans Education Program because it made the process of getting back into school so much less stressful. The thought of being in classes with people who are going through the same transition as I makes me feel a lot more comfortable."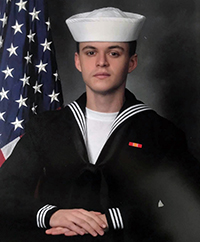 Frederick Lisitsa
U.S. Navy
"I was born in Los Angeles and spent most of my childhood in Kyiv, Ukraine. While on active duty, I worked as a sonar technician doing anti-submarine operations. I left the military in September 2021. I applied for the Veterans Education Program because I wanted to fulfill my dream of getting an education. I want to become a veterinarian, so I want to major in animal science and attend pre veterinarian school. My career aspirations are to run an ethical and well-rounded practice and to live my life seeing much of the world."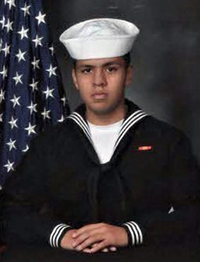 Manuel Nunez
U.S. Navy
"I applied to the Veterans Education Program because I missed the window to apply for the university. Looking back it seems like this was a better option because it helps veterans who have never been to college ease back into studying and into the learning environment in a classroom. I would like to study engineering or computer science and graduate from Fresno State with a bachelor's degree."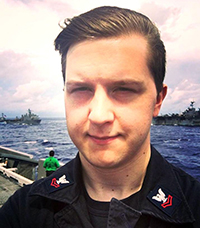 Jacob Waddell
U.S. Navy
"The Veterans Resource Center at Fresno State directed me to the VEP, after my second year applying. Even though it sounded too good to be true, I had to jump at the opportunity. I was missing a few credit requirements, and a few GPA points, but now I have the chance to resolve that directly at this four-year school. I aspire to complete my baccalaureate at the Lyles College of Engineering and work as an engineer."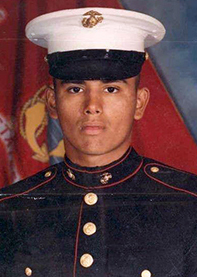 Edward Avila
U.S. Marines
"My main focus for wanting to be a part of this program is to complete my quest for higher education when otherwise it would be unattainable at the pace and cost I needed. My goals would be to secure a bachelor's degree in either Fashion Design and Merchandising or Art. If I continue after my bachelor's degree to get a master's degree in Art, that would be a dream come true."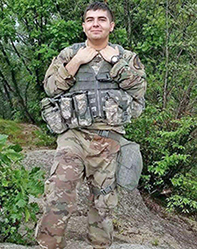 Isiah Ramirez
U.S. Army
"I do enjoy a challenge and the opportunity to learn anything new. I consider any skill invaluable if properly applied in the right circumstances."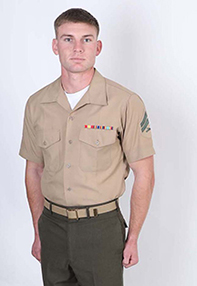 Justin Jacobson
U.S. Marines
"I was molded by Drill Instructors and taught the core values every Marine must follow. I have goals of majoring in Animal Science and looking to pursue veterinary school after I graduate."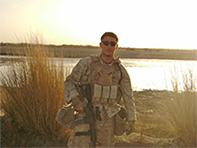 Michael Nakamura
U.S. Navy
"I was medically retired from the Navy in June 2019 due to a Traumatic Brain Injury that I sustained in 2009 from an improvised explosive device while on patrol in Afghanistan. I quickly began my new career as a student in July 2019 at Foothill College in Los Altos, CA where I pursued a degree in Public Health. While attending school at Foothill College, I learned about the Veterans Education Program at Fresno State and quickly jumped on the opportunity to apply to such a unique and groundbreaking program. My current educational goal is to earn a degree in biology and parlay the leadership skills and medical knowledge that I acquired during my tenure as a Corpsman to a career as either a Nurse Practitioner or Physician's Assistant."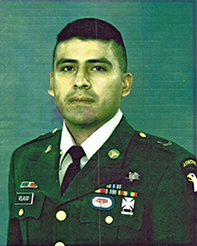 Richard Velasco
U.S. Army National Guard
"In 1992 at the age of 18, I joined the Army National Guard and was sent to Fort Knox in Kentucky for Basic Training. I still remember Drill Sergeant Skettoni a Vietnam Veteran with numerous tattoos and battle scars. Drill Sergeant Skettoni was very inspirational and an outstanding leader. Graduating from Basic Training was one of the biggest accomplishments of my life. My time of service ended in December 2001. I have been struggling with PTSD for years. I finally decided to take a proactive approach by deciding to continue with my higher education in studying Psychology. I was browsing the internet and went to the Fresno State home page specifically Veterans area. I made the phone call and have met amazing and encouraging staff. The PTSD struggle is real and soldiers have a hard time continuing with their treatment due to not having a connection with their Psychologist. Not only is this pursuit for my well-being but to assist other Veterans with their PTSD. Thank you, Fresno State, for welcoming me to your campus."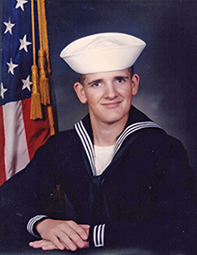 Simon Dias
U.S. Navy
"As a 17-year-old senior in high school, I signed up for the Navy, with my parents' blessing. I Graduated from Redwood High School in 1994. My older brother enlisted in the Navy in 1990and following in his footsteps as part of the reason why I enlisted. My dad served in the Air Force during the Vietnam War. He loaded bombs on planes over there and shared fond stories of his time in the service. So I had favorable impressions of the military. In 2012, I accepted an offer and started working at Fresno State as a building service engineer. Since my first day of orientation I've been interested in taking classes, but life seemed to always have other plans for me. In 2019 my work schedule and home life seemed to align just right and I would have a chance to take some classes and work towards a degree that I had been thinking about for some time now. As I looked into taking some classes I had a friend, ex-coworker, and also a veteran, recommended I look into any veteran benefits I might be able to use. That was how I ended up getting connected to the Veterans Education Program. I am looking forward to majoring in computer science with a minor in accounting or finance."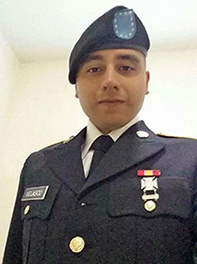 Tyler Velasco
U.S. Army Reserve
"Since my time on active duty is over, I want to pursue a greater sense of fulfillment and accomplishment in my life. I believe college is just that endeavor that I need to grow as a person and a more productive member of society. Thank you Fresno State and supporters of this program for giving me the opportunity to continue blazing a better path to a brighter future."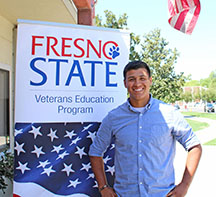 Alejandro Ferrer
U.S. Navy
"My end of active service was July 9, 2019, I am now officially out and ready to take on the civilian side. I applied to the Veterans Education Program to be able to obtain a quality education and pursue
a degree."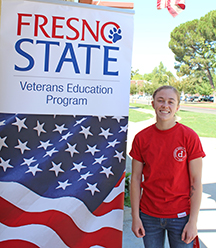 Amanda Sordi
U.S. National Guard
"I applied to the Veterans Education Program knowing that I was a different person, having been in the military. Through this program, I don't want to just meet the requirements, but to excel in my classes. I'm eager and very thankful to have this amazing opportunity to be a student at Fresno State. I plan to major in Psychology, because I've always had a passion for that area of study. My goal is to grow as a person, a student, and continue my education, and hopefully find the path that I was meant to be on. I know that being a part of this program, I will obtain all of the knowledge and personal growth I need to be successful."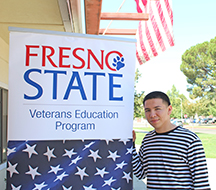 Andres Nunez
U.S. Army
"I heard about Fresno State's Veterans Education Program when I visited the website, so I decided to give the program a try. I knew my GPA from high school was not great, but I knew I wanted to go to college. I currently plan on pursuing a degree in Accounting at Fresno State. I will be the first in my family to obtain a degree and the first ever to attend college. I want to make my family proud and also set an example for my nephews and nieces."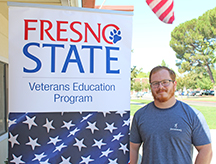 Calvin Boswell
U.S. Navy
"So now I'm here in this wonderful program so that I can get into Fresno State without going to a community college for 2 years. I want to study exercise science or sports administration, become a personal trainer or a strength and conditioning coach for a school or gym. As well as, be the best father and husband I can be and live out the rest of my days with my ole lady."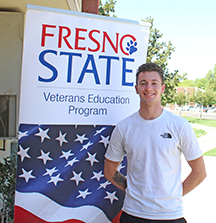 Chase Pritt
U.S. Army Reserves
"I joined the Veterans Education System to allow me to further my education and to help me get back into school. The program is a step in the right direction to better my future so that I may accomplish the goals I have set for myself. I will be given recourses that I may not receive anywhere else that will assist me in passing the courses for the cohort."
David Godinez
U.S. Army
"I heard about the Veterans Education Program and was thrilled I'd be able to attend the course and possibly become a future Bulldog."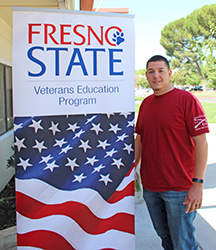 Joseph Greene
U.S. Marines
"The Veterans Education Program is a perfect stepping stone to jumpstart a college education where I can learn and be a positive influence on those around me. My goal is to study business with an emphasis on information technology. I want to utilize my experience, the knowledge gained from this program, and higher education to become a Supervisor at Comcast. I won't stop there. This education is going to bring countless opportunities for my family and me, and for that, I will always be grateful."
Joseph Harrison Anderson
U. S. Marines
"I applied for the Veterans Educational Program, because I have not been a good student in the past. I have accumulated approximately 44 units at Fresno City College, however due to my past life style, I do not have the best grades for transfer to Fresno State. I hope to be able to complete this program and matriculate to a full Fresno State Student. My major I have chosen is Geology. I love being outdoors and hope to one day have a renewed career path with the National Park Service. I would like to pursue a Doctorate and return to my reservation and become a teacher."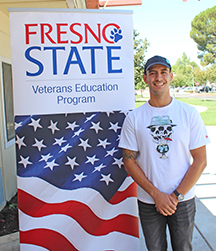 Justin Hughbanks
U.S. Army
"Both of my parents served in the Army. They inspired me to join the military. I served in the Army as a Medic or also known as a Healthcare Specialist. My role was to treat ill or injured soldiers from my Battalion. I wanted to get into Fresno State and got lucky enough to stumble into the VEP office. My goal is to find a job where I am able to help people, support my family, and continue learning."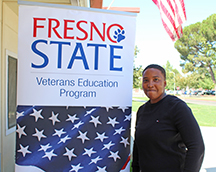 Natonye Tate
U.S. Navy
"I had a prior attempt at college which was unsuccessful. I knew I wanted something better for myself, which is what brought me to the Veterans Education Program at Fresno State. The VEP program attracted me mainly because of the support given to the students, which I didn't have at my previous university."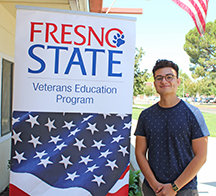 Omar Reyes Carrillo
U.S. Air Force
"I joined the military in December of 2014 and I got out December of 2018. My plan has always been to return to my education and the VEP seems like a good way to get my foot in the door and continue the education I left in 2014. My plan now is to study accounting and eventually become a CPA. My overall goal is to support my parents enough so they can comfortably retire."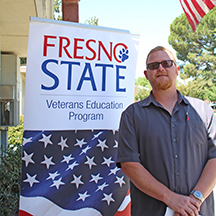 Phillip Lancaster
U.S. Navy
"I applied for VEP for multiple reasons, the first being that I was told by the Veterans Hospital in twenty years I'll be in a wheel chair due to the injuries I sustained in Afghanistan and the other is because I have had multiple job offers from local construction companies and they all said if only you had a B.S. in construction management to back up your field experience we would pay you more This made me realize how important going to school really is. So that's when I looked up Fresno State because my family are all Bulldogs, and everyone said Fresno State has an amazing construction management program. I went to the veteran's office and was directed to VEP."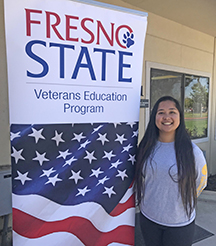 Raveena Navani
U.S. Navy
"I have come across many colleges that offered good benefits if I joined, but looking up Fresno State was good choice as well since the area was affordable for people that are starting lives, and they had the VEP program that I believed is a good program to test out. So it is a pretty good deal in my eyes. This school has a good business program so I am also looking forward to pursuing that dream as well."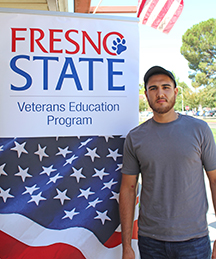 Sergio Padilla
U.S. Navy
"I hope this program prepares me and gives me the tools I need too not only prove to myself, but to the people around me that I have what it takes to take on college. I'm excited to see what this next chapter of my life brings and can't wait to see what the future holds. Now that my friends and family know I'm going to college they ask me what I want to major in or what I want my career to be. The truth is I'm not sure, I'm determined to expose myself during this time to different career paths and self-reflect to really dig down and find what I'm truly passionate about. Picking a career that not only I will enjoy but is also challenging and that I can make a difference in people's lives. At the moment, my mind is set on not letting this opportunity of the veteran's education program pass me by. To try and get the most out of it and move on to pursuing a carrier and obtaining my bachelor's degree at Fresno State. In doing this I will be the first of my family to attend college and God willing be a Fresno State graduate."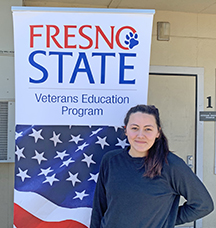 Jordin Sharp
U.S. Navy
Jordin dreamed of serving in the military since she was 6 years old. She comes from a military family and she wanted to continue her family's legacy as well as set an example for her two younger brothers. Jordin served in the United States Navy for five years. She started as an Air Traffic Controller where she monitored the position, speed, and altitude of aircraft. Later, she served as a Master at Arms, where she became a weapon specialist and worked in the Naval Security Forces. She was stationed at many naval bases including Florida, Illinois, Maryland, and Spain. Two weeks after her service ended, Jordin visited Fresno State in hopes of starting school and was directed to the Veterans Education Program. After completing the program, she plans to matriculate into Fresno State as a full-time student and earn her degree in Psychology. Jordin's goal is to have her own practice and help her fellow service members with Post Traumatic Stress Disorder (PTSD) and Post Traumatic Stress Syndrome (PTSS).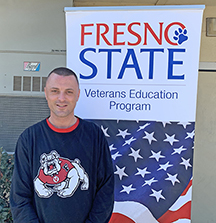 Aaron Schlueter
U.S. Marines
Aaron looked up to his Grandfather who was a Word War II United States Marine and followed in his footsteps by enlisting. Aaron served in the United States Marine and was deployed to Afghanistan. His job was to detect and defuse enemy explosives. Unfortunately, he was injured by an explosion and earned a Purple Heart Medal. Aaron was introduced to the Veterans Education Program when he met one of the program's representatives at the Veterans Affairs hospital. He previously tried enrolling in college without success. The Veterans Education Program offered to remove all of the obstacles that had prevented him from pursuing his dream of going to college. Aaron is excited to matriculate as a full-time Fresno State student in Fall 2019.
Laura Lucy
U.S. Army
Laura was so eager to serve in the military that she graduated from high school early and left for Army Basic Training three days after she turned 18. When all her classmates were graduating high school, she was graduating from Basic Training. Laura joined the US Army in an Active Duty capacity in 1997. She went to Fort Jackson, SC for Basic Training, then to Fort Gordon, GA for Advanced Individual Training as an Information System Operator Analyst for 17 weeks. She then served a year in South Korea, preparing and updating war plans. Laura received a letter of recommendation from a three-star General for her hard work, teamwork, commitment, and dedication to her unit in Korea. After that, she moved to Fort Bliss, TX for a year and a half to train with the Air Defense Artillery and learn to put together and run a networking field Command Center. Her last duty station was Fort Bragg, NC, where she worked for the 18th Airborne Corps assisting with networking, server diagnostics, and oversight until she left the service in 2001. Laura learned about the Veterans Education Program when she went to apply at Clovis Community College. Laura plans to matriculate into Fresno State and graduate with a degree in Information Technology.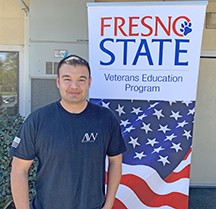 David Saldivar
U.S. Air Force
David decided to join the military when he was a sophomore in high school. He always wanted to become a police officer but he was too young to attend the police academy when he graduated from high school. He completed a six-year Active duty tour in the United States Air Force as an Airborne Communications Systems and Electronics Specialist. He flew on the Airborne Warning and Control System (AWACS) platform. After David completed his Active Duty, he joined the Air National Guard as a Security Force in hopes that doing so would strengthen his application for a Law Enforcement job outside the military, eventually becoming a police officer in Fargo, ND. Unfortunately, the weather didn't agree with him and he decided to come back to California, where he obtained a full-time Active Guard Reserve Job as a Security Force in the California Air National Guard. David learned about the Veterans Education Program from a briefing at the 144th California Air National Guard's base. He enrolled in the program and is successfully matriculating in Fall 2019. David has always had an interest in Business. He is planning to pursue a Bachelor's degree in Business Administration and possibly get his MBA before he retires from the military in 5 years.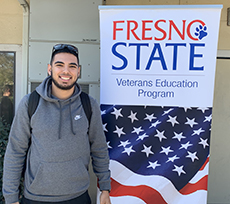 Daniel Macias
U.S. National Guard
Daniel joined the California Army National Guard in February of 2016. The military gave Daniel a structure and purpose. When he came back from boot camp, he got married and four months later he was activated for a deployment to the Middle East. Daniel spent 11 months overseas learning combat operations and cultural awareness. His unit supported both Operation Inherent Resolve and Operation Spartan Shield. Daniel's wife found ways to motivate him and keep him striving, including finding the Veterans Education Program to help get Daniel back into college. He was accepted into the 2018/2019 and was supposed to start in August of 2018. Unfortunately, Daniel's deployment got extended three weeks into the Fall semester. The instructors in the program worked with him to stay on top of his coursework. Daniel plans to pursue a degree in kinesiology after matriculating into Fresno State. He wants to become a teacher and a coach.
.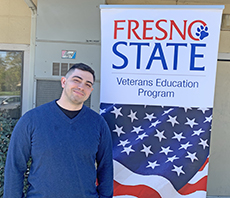 Gabriel Dos Anjos
U.S. Navy
Gabriel decided to enlist and served in the United States Navy for four years as an Aircraft Mechanic. Gabriel was deployed twice in support of Operation Inherent Resolve where the Unites States military intervened against the Islamic State in Iraq and Syria. He lived on board two different aircraft carriers for about a year and a half (i.e., USS Carl Vinson and USS Theodore Roosevelt). After leaving the service, he was looking for ways to continue his education in college. Gabriel met with the staff at the Fresno State Veterans Services office and they sent him to the Veterans Education Program. He was accepted in the VEP which has removed many hurdles he faced in order to enter Fresno State. He plans to use his newly acquired academic skills to be a successful student at Fresno State as an Electrical Engineering and a Computer Science Major.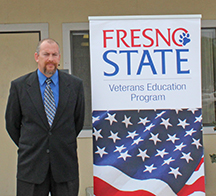 Michael Bloom
U.S. Navy
"For veterans such as myself, it is really important to go back to school and the program provides a seamless transition. We have instructors that go out of their way to teach our classes and even volunteer their time to ensure we understand what we need to be successful at the next step in our journey through college. They are always there to help us in tough times, motivating us to work hard and guiding us when we are lost. For me, there is no greater opportunity than to go back to school to get my degree. That I am doing so alongside my brothers-in-arms makes this program all the more meaningful and let me assure you, the time and effort that goes into making the program what it is, is sincerely appreciated."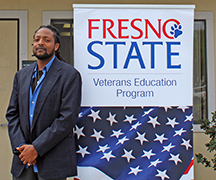 Karlton Brown
U.S. Army
"The wonderful thing about this program is we have veterans constantly going out of their way to make sure we get what we need in order to achieve our goals. It is the comradery and respect displayed by the leadership that gives us the extra energy to press on."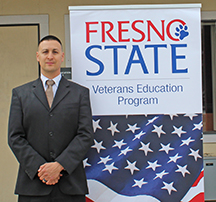 Chad Gilbuena
U.S. Army
"Half way through my deployment to Afghanistan while home on leave I realized that needed to find a better way to provide for my family. It was then that I decided it was time to finish my degree and find a solid career that would pay the bills and allow me to be home with my family. The Veterans Education Program helps us transition from military life to student life. The program completely guides us through the process of getting into the university and provides us with everything that we need to be successful."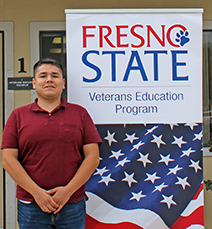 Eduardo Pineda
U.S. Navy
"Transitioning from active duty military life, to the academic life is no easy task. The program is a miraculous opportunity for me. The program has provided me with all the resources to succeed, from the computer lab to the academic assistance required to matriculate into Fresno State. As a result of the program I have also built the confidence to attend school. The Veterans Education Program is there to help and give a well deserving veteran a second chance. The helpful staff will get you squared away and ready to prevail in academia."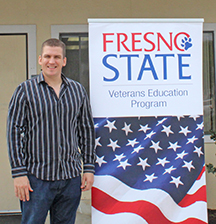 Mark Swanson
U.S. Air Force
"The Fresno State Veterans Education Program has allowed me to enter a door I thought was closed. The past two semesters have been an amazing experience; the instructors are top quality and they guide you down your path towards matriculation. The program provides everything you need to excel; small classrooms, direct contact with your instructors, books, and any additional classroom materials that will help you matriculate. I feel truly blessed to be a part of such an incredible program. Thank you!"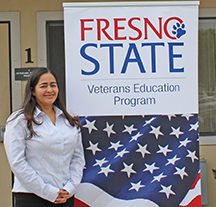 Leticia Torres
U.S. Air Force
"The constant support of my fellow cohort members and the prior graduates of the program have assisted me in overcoming any obstacles in my way. The program awakened my intellectual mindset and prepared me for transitioning into the larger population. I take great pride and feel privileged to be a part of this one of a kind program. It instills the value that Fresno State as well as the community take in Veterans."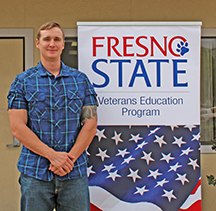 Tyler Verburg
U.S. Army
"Leaving the military was one of the scariest decisions I have made my whole life. However, thanks to the Veteran Education Program, my transition into the civilian and college life has been very easy. I never thought that college would be an option for me due to how hard it seemed, but after the classes that I have taken in this program, it seems that a bachelor's degree with a 3.5+ GPA is very reachable. I wish that all colleges would provide this type of program for veterans who are interested in college. This is really one of the greatest things ever to happen in both my academic career and life as well."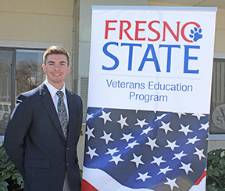 Dustin Chambers
U.S. Air Force
"The veterans education program is a blessing and quite frankly, a miracle. The program provides a seamless transition to civilian education by providing top notch instructors, who are willing to work with all students' unique capacities and are motivated to take each student to the next level. This dedication to the individual is only made possible through the unmatched student to instructor class ratio, exclusive to the Veterans Program. This program is unlike any other and to the uninformed, would sound far too good to be true. The hard working people behind the scenes that have paved the path to attain success do not go unnoticed and are deeply appreciated. The Veteran's Education Program has provided the student with the coveted opportunity to be relieved of financial stressors and other pending obstacles, being a part of a camaraderie like no other, and achieve academic greatness alongside fellow brothers in arms."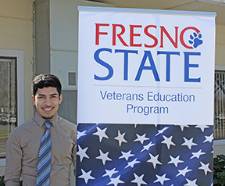 Anthony Soto
U.S. Army
"Coming back from basic training, it was really excruciating trying to get a job and going back to school. After applying several times to Fresno State and not making the cut for some requirement failures, the veterans program reached out to me. This program has been really beneficial to me; two things stand out. One is the computer lab and lounge. I really can go in there and do some work using all the equipment they provided or just hang out. The other part that made this whole experience so real was receiving the Fresno state ID. By having that, I can use all the resources Fresno State has to offer. The bus transportation, book access, as well as student discounts. Thanks to this program I can continue advancing in my studies. I thank the program for all the support."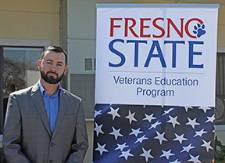 Jordan Cody
U.S. Marines
"This program has been a life changing experience for me. Leaving the military and attempting college was terrifying. I was unsure about being in an academic environment. I was unsure about my level of preparation. I was unsure if I could be successful in school. This program taught me how to overcome those mental hurdles and has instilled a level of confidence in me that is unprecedented. As I move forward, I feel there is no class that I can not succeed in. I owe all of my academic success to this program. From the support of the instructors, to the resources available, every veteran has the opportunity to succeed in the best veterans program in the country."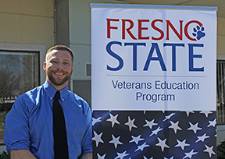 Neil Morgan
U.S. Coast Guard
"When so many other doors were closed, the Veterans Education Program opened their's to me. This program, and it's management, has given me a chance and opportunity to realize my full potential. I wish to respect this gift and make the best showing of how well I can do with all of its assistance."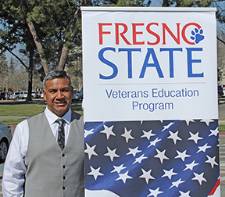 Lawrence Barba
U.S. Army
"Straight out, this program is all about support. While in the military, it was never about the single soldier, we were a team, we were all dependent on each other. I have always felt this program has done an excellent job of bringing back that same feeling of unity."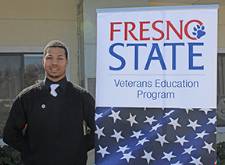 Jonavin Smith
U.S. Army
"The Veterans Education Program has been a wonderful experience. It has given me a sense of comradery and unity that I have in the Army. It is a unique, beautiful, engaging experience that is just enough to show that there are people out there who actually care about veterans. I can't wait to see the future of this program with my own eyes."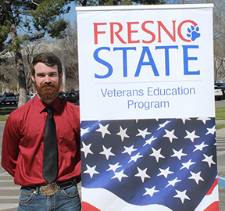 Nathan Bryson
U.S. Navy
"This program has helped me start my transition into college life as well as help me fit back into civilian life after the military. In a sense, this program with the support they provide, has given me a second chance at my goals and aspirations. I have the upmost respect to those who have made this program into what it is and I hope that it continues on in the future."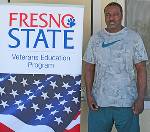 Corey Brown
U.S. Navy Veteran
"I joined the U.S. Navy. I was an Aviation Electrician while in the Navy. I worked on the Bombing and Navigation Computer of FA-18. I spent nine months in Operation Desert Storm. I always wanted to go to college, but didn't think it was possible at this time. Then I heard about the Veterans Education Program being offered at Fresno State. I couldn't believe this university was offering me a way to come to this university and get my education/degree. The first day of class is when I knew this was real. This program has given me a new sense of pride; my family and friends are so proud of me being able to have an opportunity to get my degree. This program has given me a better opportunity to promote even further in my career."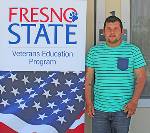 Juan Cervantes
U.S. Marines
"The Veterans Education Program has done so much for me. First of all, if it weren't for this program I wouldn't be here. The Veterans Education Program gave me the opportunity to fulfill one of my dreams, which was to attend college. I have learned so many things here. I got the opportunity to know what I was capable of. I learned that after thirteen years of being out of school I am able to complete work that I didn't think I was able to do. It was hard but I got through it. Expanded my thoughts about college. I really felt like it opened doors for me because I am soon going to be a part of Fresno State." Overall, it really made a difference coming across the Veterans Education Program because without them I wouldn't be fulfilling my dreams of one day becoming a student at Fresno State. The Veterans Education Program helped me prepare for college and for what is to come."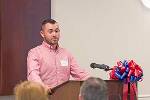 Jordan Cody
U.S. Marines
"This program was very beneficial. Understanding how to be a student, how to interact with professors, and how to properly engage me in the material were some of my biggest concerns. Moving forward, my confidence has skyrocketed. The time in this program has fully prepared me to continue my education and succeed at a level I had previously thought impossible."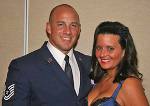 Erin Louden
U.S. Air Force
"I enlisted in the U.S. Air Force at the age of 20. My career field was 2F0X1, aircraft fuels, more commonly known in the Air Force as POL (petroleum, oil, and lubricants). I officially retired on 01 October 2014.
After working as a government contractor for about a year and a half, I decided to return to school. In January of 2016, I contacted the Veteran's Office to find out if I was eligible to enter Fresno State. It turns out I was a couple of classes short of meeting the requirement. But when I met Dr. Bernard, doors opened up. Immediately after he gave me a rundown on the program, I signed up on the spot."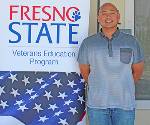 Glenn Marte
U.S. Air National Guard
"To me, the Veterans Education Program is my second chance to improve my life. Due to my occupation in the military, I have been in and out of college. My educational endeavors have been hindered numerous times. Now that my life and work is more stable, being able to enroll in Fresno State is a welcomed change. I will do my best to make everyone, and the program proud. You guys are the real heroes."
April Maxfield
U.S. Navy
"Becoming a single parent at a young age, managing school, full-time work, along with raising a child made life very challenging. Struggling with life, I knew something had to give- my education. Over the years, I tried to continue my education, only to finally submit to defeat and close the door to future education. The Veterans Program has opened the door for me and has rekindled my dream of an education. When I discovered there was a program to help veterans like myself, my heart was overwhelmed with excitement; that a dream that was no longer attainable, came to life. This program is giving me the opportunity to have an education and a more successful future."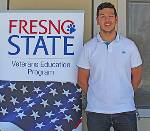 Anthony Meza
U.S. Army National Guard
"When I signed on the dotted line, I imagined fighting for my family, my home, the central valley, and my country. Now after being enlisted for nearly three years something I never expected happened; my community is fighting back for me. My future would not be possible if it weren't for the Veterans Education Program and all of its contributors and supporters. This is one of the first and biggest of many steps toward a promising future. Thank you."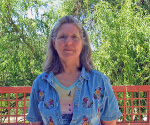 P. Diane Chaffee
U.S. Air Force Veteran
"This program has been like waking up to life again with a better hope for the future."
Accomplishments: Diane has recently been accepted to California State University, Fresno.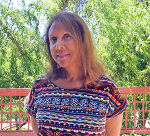 Iantha H. Hutchinson
U.S. Army Veteran
"I knew the Veterans Education Program was going to be terrific, and it was! I was very impressed with the thoughtfulness and caring of our professors, they were extremely open and generous with their time and expertise."
Accomplishments: Iantha graduated from California State University, Northridge, with a B.S. in Genetic Counseling.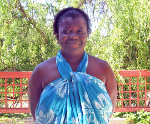 Tasia Sache Roddy
Army National Guard Veteran

"I love it! It has provided so much more than I originally anticipated. We received top of the line instruction from Fresno State professors who always had time for any of our questions; I am very grateful for all their time and instruction. Because of the Veterans Education Program, I am able to successfully move on to better and bigger things."

Accomplishments: Tasia has recently been employed by AMVETS. She wants to continue her education by receiving her A.A. in International Business and Global Communications at Willow International and eventually pursue a degree in Graphic Design as well as a M.B.A.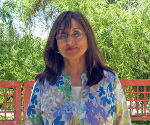 Vivian B. Richards
U.S. Marine Corps Veteran
"As a result of the Veterans Education Program, I am more eager and excited about moving forward and completing my business degree."
Accomplishments: Vivian was able to take online courses at the same time as participating in the Veterans Education Program and is currently preparing applications to finish her degree.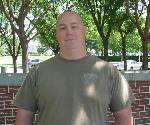 Mike Russell
U.S. Air Force Veteran
"The Veterans Education Program helps other vets connect in a classroom environment and is a blessing that adds an opportunity for others that may be weary of starting or continuing their education and social activities."
Accomplishments: After returning from 4 combat deployments, a big achievement for Mike has been returning to an educational and social setting. Mike excelled at helping his fellow student veterans and often helped them with technology on campus. Mike plans on attending college in the near future.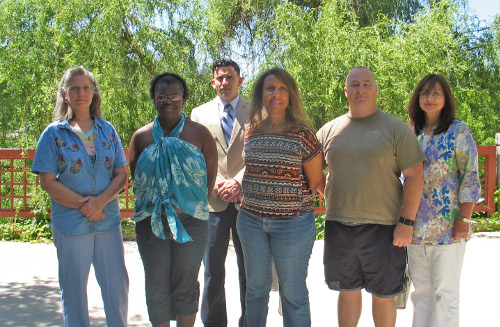 Veteran's Executive Director Daniel Bernard with the five graduates!