Office of Community and Economic Development
Staff
OCED staff manages and supports a number of programs and initiatives designed to sustain and improve the San Joaquin Valley and provide a legacy of prosperity for those who call it home, both now and in the future.
Below is an introduction of each staff member who contributes to the overall success of OCED.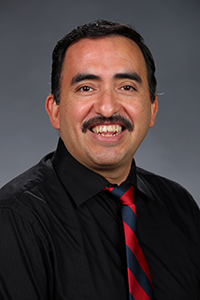 559-278-0542
edgonzalez@csufresno.edu

Eduardo González is currently OCED's Interim Executive Director. Previously, he was the the San Joaquin Valley Rural Development Center (SJVRDC) Director and the Director of the Fresno State Small Business Development Center (SBDC). Through Fresno State SBDC, he provided entrepreneurs with consulting and training services. In addition, Eduardo provides support in planning, developing and facilitating OCED's grant-funded projects and various collaboratives. Prior to joining OCED in 2011, Eduardo served more than 10 years in a variety of community-focused roles in the Valley. He was executive director for Youth Centers of America (YCA) and provided vision and leadership to its programming and staff. Eduardo has well over 15 years' experience in the non-profit arena, grant writing, and has helped develop adult education, leadership and prevention projects/programming in the most underserved rural communities. He has supervised the implementation of various advocacy projects for social justice and social change throughout rural communities of the San Joaquin Valley.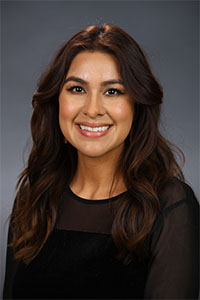 559-278-3712
frida1c@csufresno.edu
Frida Cardoza was born and raised in the unincorporated community of Oro Loma, CA. She moved to Fresno and earned a Bachelor of Science degree in Recreation Administration with a certificate in Humanics in May 2016, and completed the prerequisites for the Master of Public Health program at Fresno State in May 2017.
Prior to her current role as Community and Regional Planning Center Coordinator, Frida served as a Student Assistant for Office of Community and Economic Development from 2016-2017. In this role, she relied upon her comprehensive knowledge in recreation administration to assist with all outreach, promotional materials, planning and administrative tasks for: the 2016 San Joaquin Valley Parks Summit, the Sustainable Parks and Recreation Community Initiative, and the 2017 San Joaquin Valley Recreation Summit. In her most recent role, Frida served as Underwriter Administrator for Employers Outsourcing Inc.'s Workers Compensation Department.
As the CRPC Coordinator, Frida is responsible for planning and implementing capacity-building activities for the Community and Regional Planning Center and the San Joaquin Valley Rural Development Center. Frida also provides administrative support to the San Joaquin Valley Housing Collaborative, a regional 501(c)3 nonprofit organization.
In her spare time, Frida enjoys music, traveling and collecting stone jewelry pieces. Every season she likes to make it out to a few games at Dodger Stadium with her family and friends.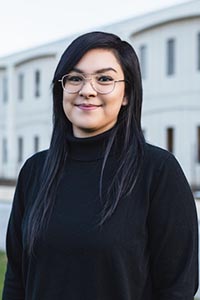 559-278-0703
cynthia.deleon@csufresno.edu
Cynthia De Leon-Velasco has been with OCED since 2018. She started out as a student assistant to the Small Business University. Her job duties as a student assistant ranged from creating marketing materials for the office to working with clients on their business branding. Upon graduation, her job title changed from Student Assistant to Communications & Event Planning Assistant where some of her job duties now include updating the OCED newsletter, posting on OCED social media and helping with event planning. Originally from Southern California, Cynthia has now made the Central Valley her home. In 2019 she earned her B.F.A in Graphic Design from Fresno State.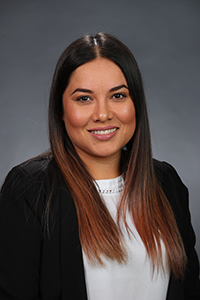 559-278-0712
luze@csufresno.edu
Luz joined Team OCED in October as a Fresno State Call Center Program Assistant. She was raised in a rural community in Sinaloa, Mexico. She studied in the city of Culiacan Sinaloa and worked there for three years at Tec Milenio University in the Telemarketing department where she was responsible for promotion, customer service, application and review of admission exams. During the time period, she acquired her BA in Public Relations. In 2011 she moved to the Central Valley where she ventured and decided to become a Cosmetologist. Luz worked for a few years and decided to return to her educational roots in Public Relations.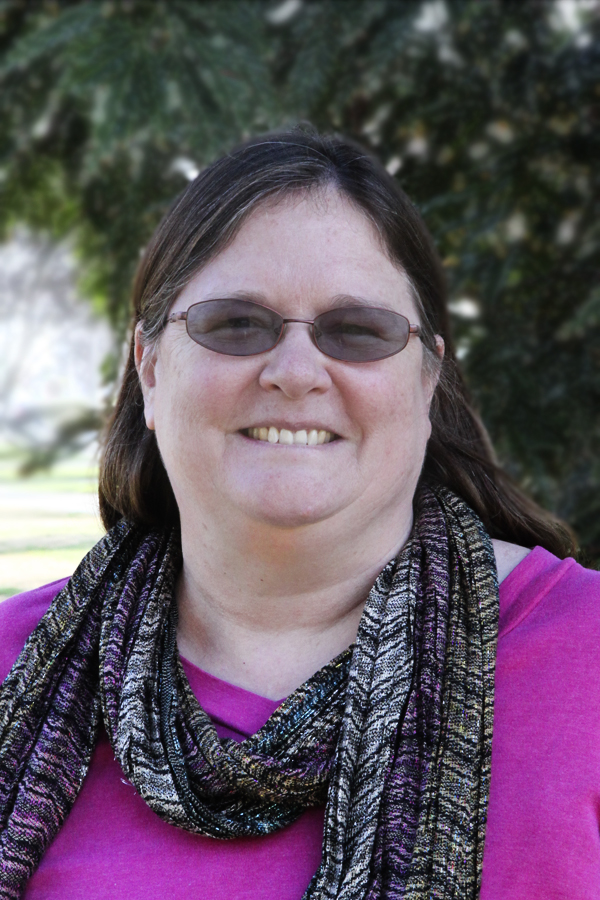 559-278-0517
sagonzales@csufresno.edu
Shelby Gonzales is finance director for OCED, overseeing the fiscal and technical activities that support all of OCED's initiatives and sponsored projects. A San Joaquin Valley native, Shelby was raised in the farming community of Turlock. Prior to joining OCED in 2010, she was a grant accountant at the California State University, Fresno Foundation. Previous positions include associate director of Budget and Planning at San Diego State University, and account analyst in the Extramural Funds Department for the University of California, San Diego and for the University of California, Los Angeles. Shelby earned a Bachelor of Science degree in political science from California Baptist College (now University) in 1982, and a Graduate Diploma in computer science-applied science from Swinburne University of Technology in Melbourne, Australia, in 1998.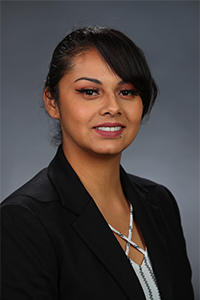 559-278-0708
sanprado@csufresno.edu
Sandra Prado joined OCED in June 2019 as the Program Coordinator for the Parent University Program. She comes from Madera County Workforce where she served as a Workforce Technician II. In that role she would help with eligibility processes to determine if they qualify for Training programs, education and job placement.
Sandra was raised in Oakland California but was born in Zapopan Jalisco Mexico. She assisted Laney College and Merritt College in the Bay Area and recently completed a class for American Sign Language I at Madera Community College. She is a mother of two wonderful boys, who are 13 and 7 years old.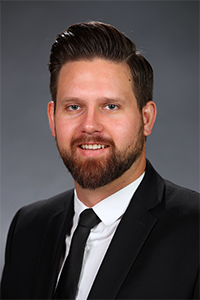 559-278-0718
jorgL@csufresno.edu
Jorg Letkemann was born and raised in a small farm town in Paraguay. He moved to Fresno in 2014 to learn English and subsequently got his BA in Business Management and Organizational Studies. He is currently pursuing his graduate degree in Community Leadership and Transformation at Fresno Pacific University.
His current position is Project Coordinator for the Small Business Development Center. He is working with small businesses on their business plans, and connecting them with the right resources to start, grow, and develop their business.
In his spare time, Jorg enjoys hiking, biking, cooking, and traveling with his fiance. The coast is their primary destination. They especially enjoy Santa Barbara.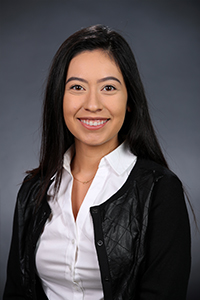 559-278-0721
bulldogs_72@mail.fresnostate.edu
Daisy was born and raised in the central coast and is currently studying Economics at CSU Fresno. She is graduating this May. She enjoys spending time with my family and one of my hobbies include painting.
At OCED, Daisy is a Call Center Representative. She helps families and any qualifying members across the San Joaquin Valley get connected to low-cost internet and receive free Chromebooks.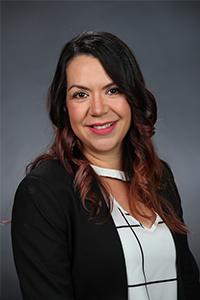 559-278-0702
claudiasan@csufresno.edu
Claudia Sanchez de Hernandez joined team OCED in October 2018 as a Fresno State Call Center Project Assistant. Claudia was raised in Guadalajara Jalisco Mexico and studied Business Administration at Enrique Diaz de Leon University. After graduating from college Claudia worked at the University of Guadalajara (UdeG) as a administrative coordinator for PROULEX, a school primarily for English and Digital Literacy classes. Claudia moved to the California in 2008 and settled in the Fresno in early 2009. Claudia has spend the last couple of years raising her daughter Mia and is looking forward to getting back to work in her field of education.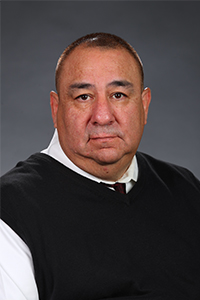 278-0519
israellara@mail.fresnostate.edu
Israel Lara Jr. has been with Fresno State's Office of Community and Economic Development since 2019. He is a Project Assistant at the Office of Community and Economic Development. He is assigned to the Community and Regional Planning Center and his duties range from assisting in planning and implementing capacity-building activities for the Community, Regional Planning Center and the San Joaquin Valley Rural Development Center. Israel Lara enjoys reading, socializing, and hiking in his spare time.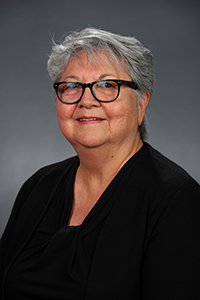 559-278-2278
fenn@mail.fresnostate.edu
Jennie Fenn became an OCED employee on October 21, 2019, as one of the project assistants. She looks forward to meeting and working with everyone. Jennie is married to Norman, and ha one son, Norman Jr. She also has two granddaughters, Malia, a nurse and Gina, a student at Fresno State who works for a non-profit. Jennie retired from banking after 45 years and started working for a Certified Public Accountant part-time.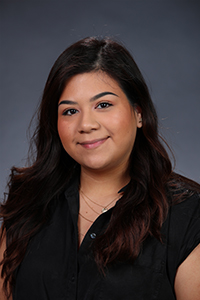 559.278.0708
Angelica D. Damaso has always aspired to do more for her community. She started working for OCED's new call center as a shift lead. Here, she has connected families with the low-cost internet program and assisted them in receiving a free Chromebook. Angelica is currently the project coordinator for the Parent University Program which helps parents and the community learn in-depth about computers and the internet. This program helps parents feel comfortable while using Google accounts, checking their emails, learning how to use parent portals for their kids' school districts and more. Angelica's job is very rewarding because she helps the community every day.