Division of Continuing and Global Education
Bachelor of Arts in Social Science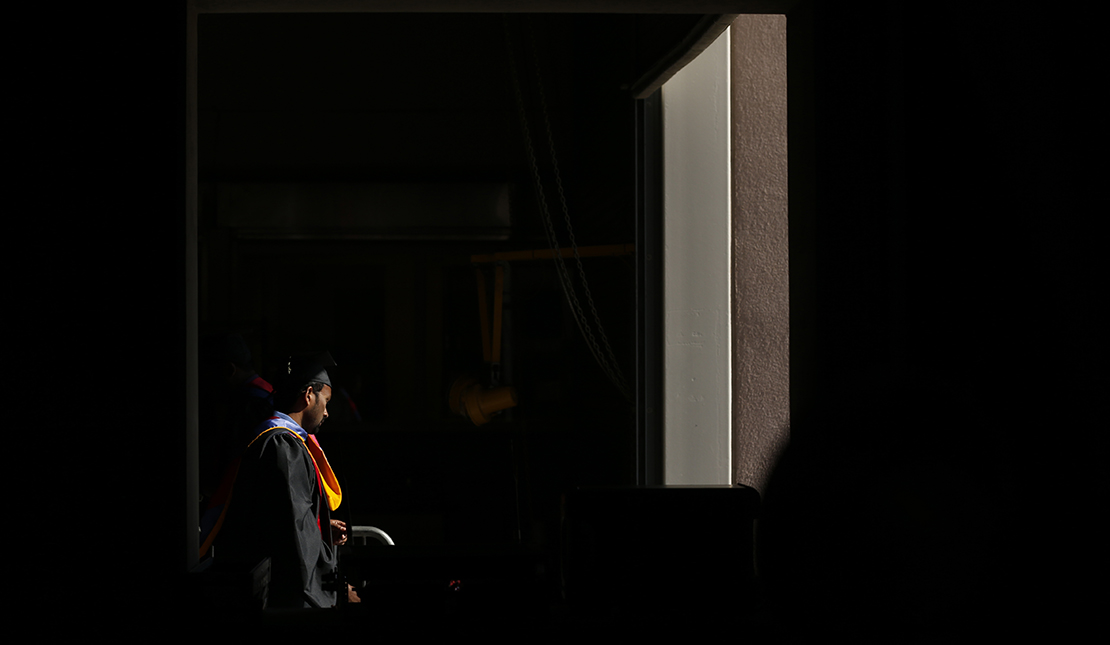 Program Overview
The BA in Social Science provides students with an understanding of major theoretical perspectives in the social sciences with a focus on how the social environment, culture, inequalities, and policies shape individual experiences; knowledge about how to utilize social science concepts in the analysis of social phenomena; opportunities to develop critical thinking, written, and oral communication skills rooted in social science perspectives; an appreciation of socio-cultural diversity within and among societies; and applied quantitative and qualitative research skills.
Restricted Enrollment
Enrollment in the BA in Social Science is restricted to students incarcerated in two prisons in Chowchilla: Valley State Prison (VSP) and Central California Women's Facility (CCWF). The program is offered in partnership with the California Department of Corrections and Rehabilitation (CDCR). Offering the BA Degree allows Fresno State to play a prominent role in expanding access to higher education among one of the most marginalized populations in the state. Given the demographics of the prison population, it is anticipated that the student population will disproportionately consist of first-generation college students, students of color, and students from marginalized backgrounds.
Curriculum Design
Major Requirements (30 units)

Major Statistics Requirement (3 units)
Math 11 (B4)
Major Theory Requirement (3-4 units)
ANTH 104; SOC 152, 153; WGSS 143
Major Methods Requirement (3-4 units)
ANTH 111; CLAS 150; CRIM 170; SOC 175, 176; WGSS 153
Major Inequality Requirement (3-4 units)
AFRS 104W; CLAS 160 (M/I); SOC 151; SSCI 180 (D)
Major Public Policy Requirement (3 units)
PLSI 150, 151, 152, 175; SOC 144; WGSS 149 (ID)
Major Diversity Requirement (6 units)
AFRS 144 (ID); AFRS 165/DRAMA 187; AIS105W; ANTH 115, 120 (M/I); ASAM 110 (M/I); CLAS 102W, 120 (F); COMM 164 (M/I); CRIM 174; GEOG 167 (M/I); GERON 161; HIST 101/WGSS 101 (ID); SOC 111 (M/I), 131 (ID); SWRK 136; WS 110 (IC), 120, 135(M/I), 195
Major Environmental Studies Requirement (3 units)
EES 167 (IB), 168 (IB); GEOG 115 (IB), 128 (IB); SOC 158 (IB)

General Education requirements (48 units)
Other requirements (9 units)
American Government and Institutions (PLSI 2), Multicultural and International (MI), and Upper-division writing.
Sufficient elective units to meet required total units
Total (120 units) *
* G.E., MI and W courses can be double counted with major requirements. This total indicates that Math 11 in GE Area B4 may be applied to the social science major.
Societal Impact
Without the engagement of a university like Fresno State, these students would have no access to face-to-face opportunities to earn a Bachelor's degree. The presence of Fresno State at VSP and CCWF helps create a culture of learning that is supportive of academic achievement within the facilities. Such an initiative helps to offset and reverse what is typically described as the 'school to prison pipeline' whereby school failure and expulsion are associated with increased risks of incarceration for youth and young adults.
Individuals who engage in education while incarcerated have greater chances of procuring employment upon release than those who do not. One study estimates employment after release to be 13% higher among those who studied in prison, and this study was focusing on all levels of education including basic-level education. A BA degree from Fresno State will therefore increase employment opportunities for this marginalized population.
Education programs in prisons are one of the most effective ways of encouraging successful reentry and a reduction in recidivism for those released from prison. Allowing incarcerated students to develop social capital through achievement in higher education can be crucial for enabling returning citizens to engage fully and productively in society. The development of social ties to institutions of higher learning is also associated with the long term desistance from crime. These are ultimate consequences for the strengthening of families and communities. Moreover, Fresno State is one of 14 CSU campuses that houses Project Rebound, a wraparound support program for formerly incarcerated students. The program began at Fresno State in 2016. Through Project Rebound, the campus already has a proven track record of supporting individuals with lived experience of incarceration, assisting them to meet their academic goals of obtaining a Bachelor's degree, and helping them to fulfill their goals of finding employment or gaining admission to graduate school once they've earned the Bachelor's degree.
More information
For more information on this program, please contact the program coordinator, Dr. Emma Hughes at emhughes@csufresno.edu.